For the last few years, when we asked Portuguese friends in the Algarve to name their favorite Portuguese restaurant, we always heard the same response: Malveiro! It´s not a new restaurant, indeed, the Malveiro family have operated this restaurant since 1980. The family was forced to flee Mozambique in the revolution, and they settled in Vale d'Eguas. Well, Mozambique's loss is Portugal's gain. Restaurante Malveiro is packed most nights with locals, visiting Portuguese, expats and international holidaymakers.
--------------------------------------------------
--------------------------------------------------
Today, Leonel Malveiro (the son of the founder) runs the front of house, while his wife Catia is in charge of the kitchen.
As you might image, the cuisine at Malveiro is Portuguese Mozambican. Therefore, dishes such as Alentejo veal and Algarvean shrimp, share a menu with halibut moqueca and chicken curry. The meal starts off with a variety of locally-sourced couvert dishes, including choriço, fresh cheese and honey, and bread. For main course, some top choices from the menu might be:
■ Tender kid cooked in a clay pot with potatoes, served on clay shingle
■ Grilled Barrosã Steak with special sauce and potatoes
■ Date stuffed pork loin with special sauce and potatoes
■ Grilled turkey breast steak with special sauce and potatoes)
■ Halibut Moqueca – halibut cooked in a coconut sauce with shrimp and white rice
■ Mozambique prawns sautéed in mildly-spiced sauce
Finish up with some Algarvean inspired desserts such as honey and fig pie with flambéed almonds, carob pudding or fig and almond ice cream.
The restaurant itself is warm and cozy, painted in tones of white and beige. Multicolored drinking glasses on the tables provide a splash of color and sense of joy. The staff are all friendly, attentive and add to the pleasure of the dining experience.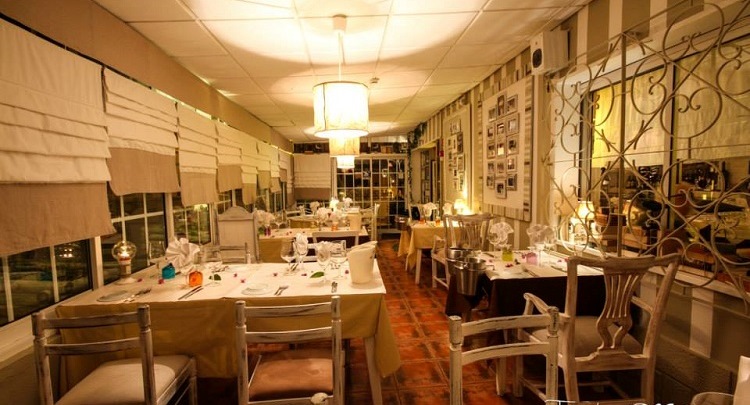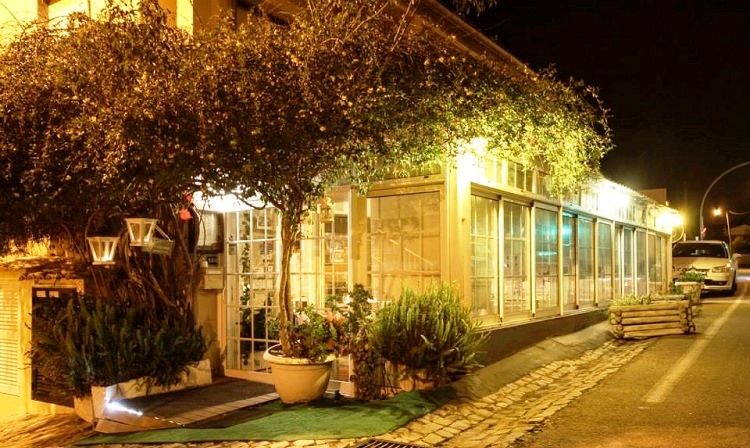 For more information, visit the Restaurante Malveiro website.
Restaurante Maveiro
Estrada de Vale de Eguas
Almancil
Central Algarve
Mobile: +351 917 824 131
Some photos courtesy of Restaurante Malveiro and Tiagodinho Photography