Hip, romantic, urban and cool rooftop terrace in Faro? Indeed! The Restaurante Ria Formosa and Cosmopolitan Rooftop Terrace at the Hotel Faro sit four floors above the Praça D. Francisco Gomes. The terrace offers stunning views of the Faro Marina, across to the Ria Formosa natural habitat and beyond to the Atlantic Ocean. It's a great spot to grab drinks with colleagues after work, watch the sunset during dinner with your loved one, or sip cocktails under the stars with friends.
--------------------------------------------------
--------------------------------------------------
In the kitchen are two veteran chefs: Executive Chef Pedro Ruivo, who honed his skills at Portugal institutions Hotel Vila Sol, Lake Resort and Tróia Design Hotel, as well as Restaurante Ramsey Brasserie at the Slepe Hall Hotel in Cambridge; and Chef Miguel Silva, who has worked beside Michelin star–awarded chefs at Vila Joya and São Gabriel.
Together, they have created an inspirational menu, with tastes and flavors from the Algarve region. Some highlights include: Fish Tartare with Coconut and Citrus, Blue Lobster Risotto, Filet of Aged Locally-Raised Beef, and a reinvented Fish Caldeirada.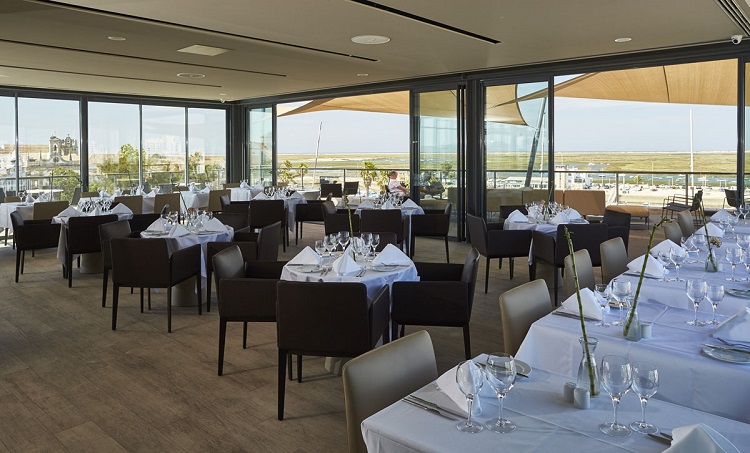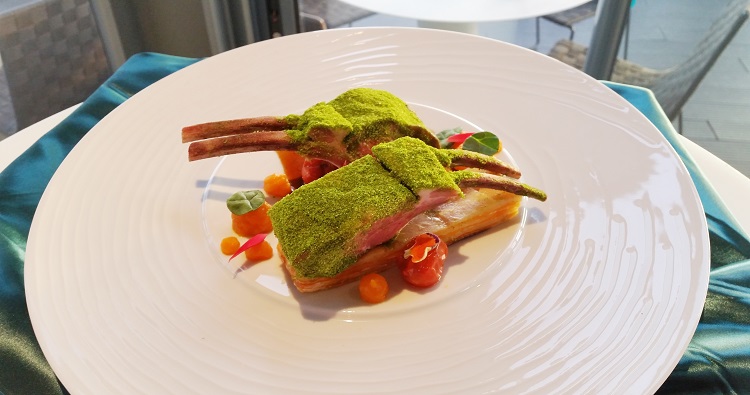 Stick around after dinner for signature cocktails on the terrace lounge. Inspired by airline names, the delicious drinks suggest air travel across the five continents, via a mix of exotic and traditional flavors with unusual ingredients.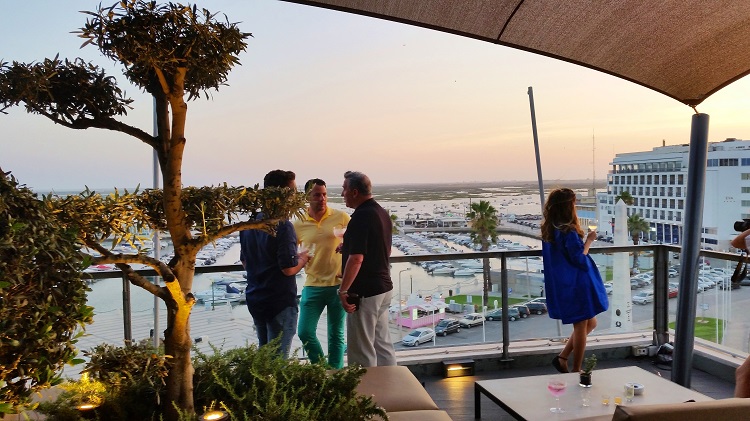 For more information, visit the Ria Formosa page on the Hotel Faro website.
Restaurante Ria Formosa
At Hotel Faro
Praça D. Francisco Gomes, 2
Faro
Algarve
Phone: +351 289 830 830
Email:  reservas@hotelfaro.pt
Hours:
Breakfast – 7:00 to 10:00
Lunch – 12:30 to 15:00
Dinner – 19:30 to 22:30