Hungry for a good Portuguese meal?  Well, you have your choice of two or three different restaurants down every calçada street.  Now, are you hungry for really good, traditional family-style Portuguese like Grandma Ilda used to make.  Want to accompany that with the perfect bottle of Portuguese wine selected from a cellar of 1000 varieties?  Hmm, you're ready for Restaurant Veneza near Paderne, in the central Algarve.
--------------------------------------------------
--------------------------------------------------
Veneza is one of those special restaurants that you only learn of through recommendations.  They don't advertise; they don't even have a website. Yet, daily, the restaurant is booked solid, largely by Portuguese clientele seeking good Algarvian cuisine…and a few tourists, lucky enough to know about this hidden treasure.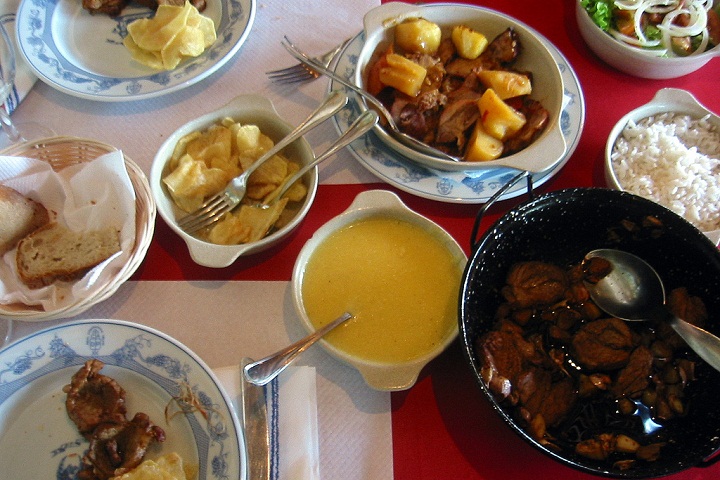 The authentic Algarvian cuisine includes:
Fried mackerel
Clams in black sauce and coriander
Fried eel
Feijão (bean) soup
Pataniscas da bacalhau (codfish cakes)
Selection of fresh fish
Stuffed crab
Clam cataplana
Fried partridge
Roasted cabrito (baby goat)
Duck with orange
Cabidela de galinha with potato
Rabbit with rice and beans
Cozido (Portuguese stew)
Fig cheese
Veneza is also widely known for one of the most impressive collections of Portuguese wine.  It is said there are 1000 varieties in over 50,000 bottles for sale on the premises. Ask your waiter to suggest a bottle, or walk around the restaurant and hand-select your choice directly from the cellar walls.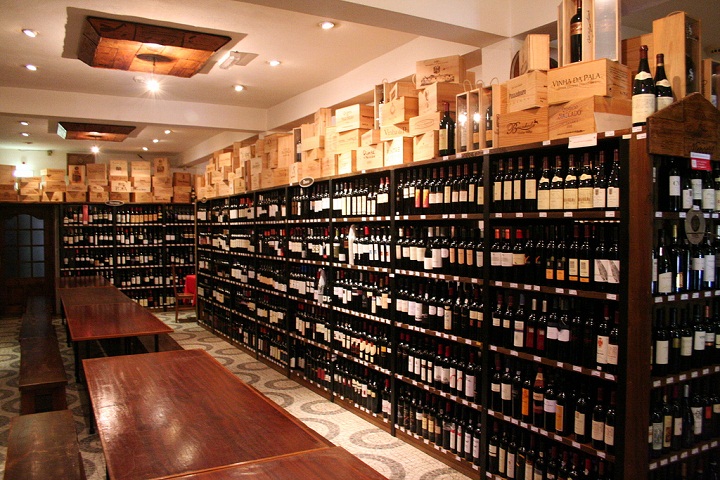 Grab some friends for Sunday brunch, or a loved one for a special romantic meal.  Your dining experience here will be one to remember.  Meals are reasonably priced too—about €30 per person.
(Editors Note:  While you are in this area, drive five minutes to Paderne and visit the Corte-Real Gallery.  Pairing the restaurant and gallery makes for a beautiful day in the Algarve countryside.)
Restaurante Veneza
Site Mem Moniz
Paderne   8200-488
Phone:  +351 289 367 129
Very popular.  Reservations highly recommended.
Hours:  12:00 to 15:00 and 19:00 to 22:00
Closed Tuesdays
Wine and food photo credits:  Magna Casta  Photo at Top:  Portugal Confidential