It's flashback time, my brothers! Can you dig it? Slip on your roller shoes and join the foxy girls and groovy guys at the Radio M80 Roller Disco at Mercado de Fusão in Praça do Martim Moniz in Lisbon. Live Roller Disco starts Sunday, 17 February and happenin' every Sunday! It just Keeps On Keeping On!
————————————————–
[ad name="Google Adsense Image Banner for Posts "]
————————————————–
Dress code is (guess)…DISCO! The party starts at 14:00 and lasts through the afternoon until 18:00. Boogie to disco tunes spun on turntables by DJs from M80 Radio (the best hits of the 70s, 80s and 90s).
Skates are available for rental. Prizes will be given for the best dancers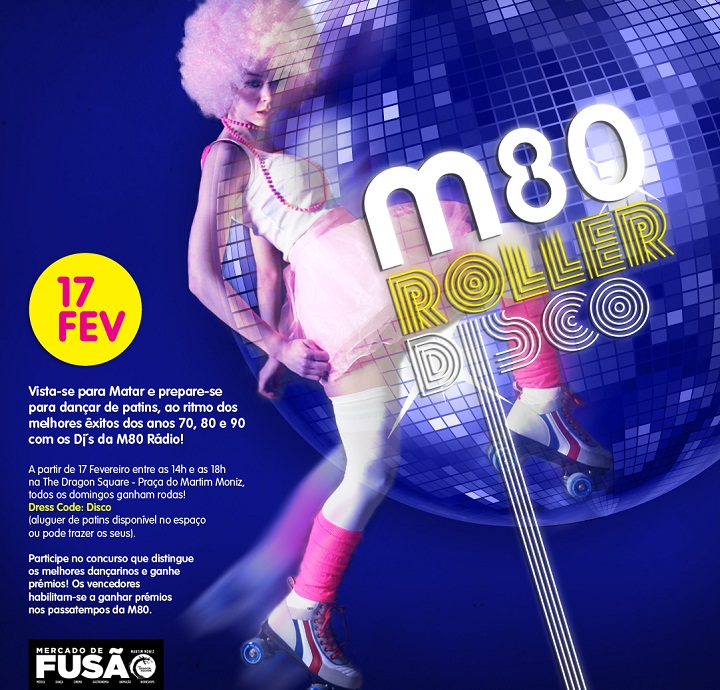 Mercado de Fusão is a new cultural entertainment concept for the Praça de Martim Moniz. Activities and music events are planned throughout the year. International food kiosks tempt visitors with cuisine ranging from Chinese and Indian, to African and Japanese. The market is open every day from 11:00 to 24:00.
See you at the roller disco….and LET'S GET DOWN!
Mercado de Fusão
Praça Martim Moniz
Lisbon
Disco on Sunday: 14:00 to 18:00
Market Hours Every Day: 11:00 to 24:00