Every fine hotel has special accommodations for the most discerning VIP guests. Some hotels call them Presidential Suites. Others refer to them as Royal Suites. The Conrad Algarve has many luxury rooms and suites; however, it's the Roof Garden Suite that is the quintessential sanctuary for guests seeking expansive comfort, security, technology and flawless service.

At 300 square meters, the Roof Garden Suite feels more like a home than a hotel room.
One distinguishing amenity immediately reveals itself when entering the suite. It is an indoor infinity pool. Windows on one wall and glass on the roof slide open to take advantage of warm sunny days and moonlit nights. Stepping out of the pool, guests can enjoy their choice of a private in-suite steam room or dry sauna. A small bathroom with shower is also available in this private spa facility.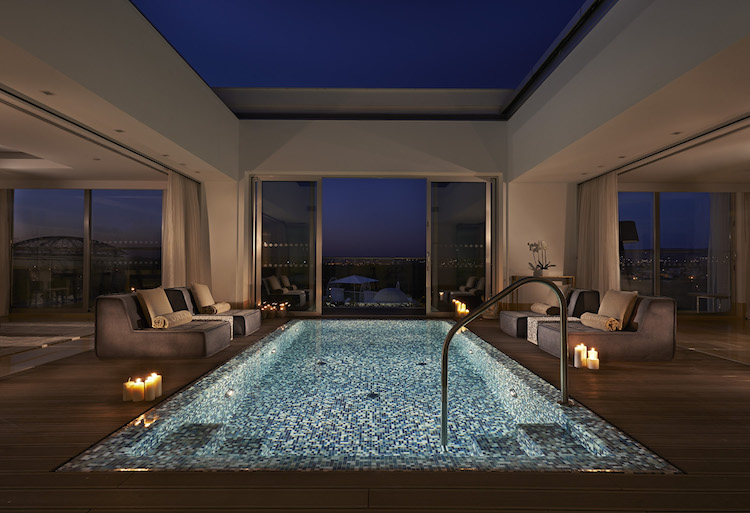 Glass walls to the right of the pool give way to a large lounge (photo at top). A contemporary circular sofa highlights the space, which is ideal for entertaining family or throwing a private party. Floor to ceiling windows look out across the resort and far beyond into the rolling Loulé hills.
On the other side of the pool is a formal dining room with seating for eight, a kitchen and a private study.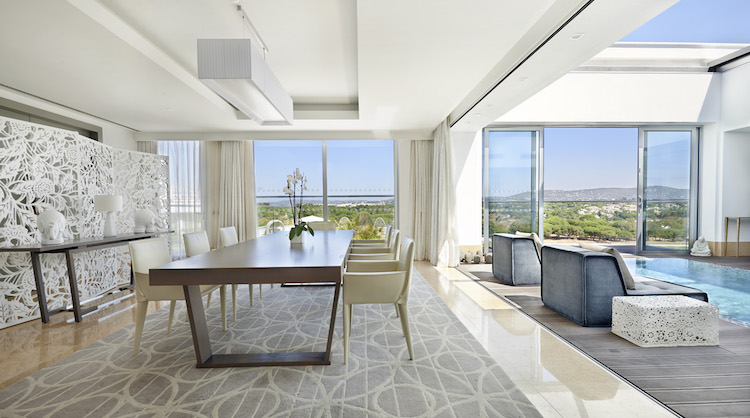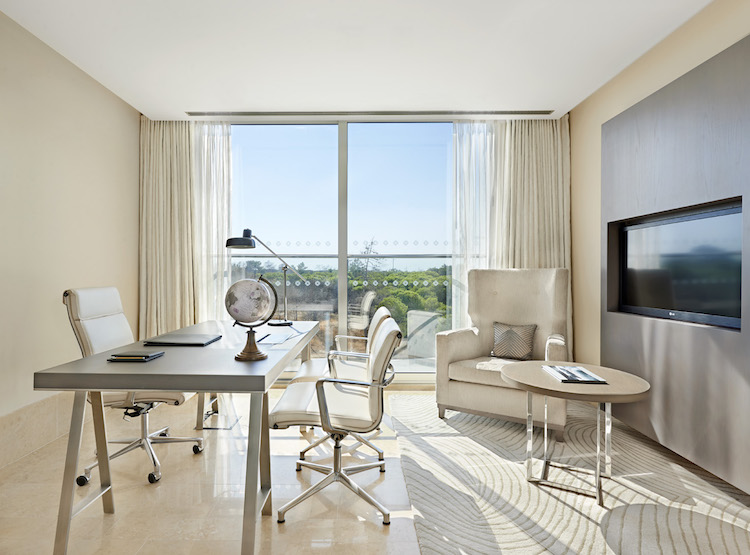 The master bedroom boasts a king bed, sitting area, vanity and a private terrace with views of the resort. The master bath has a stand-alone tub with built-in TV and a rain shower set in marble.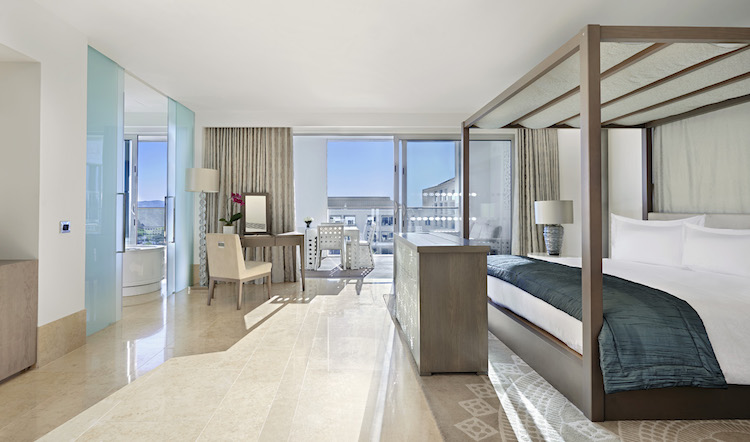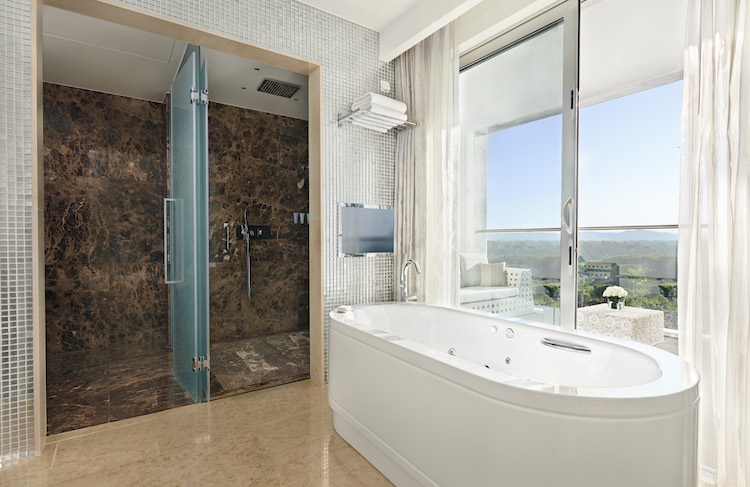 An adjoining bedroom can be added to the suite for accommodation for large families or additional guests.
Another astonishing feature of this suite is the 180 square meter terrace. A bridge from the suite provides entrance to an expansive roof garden. Lounges, seating areas and a dining table provide all the comforts for enjoying the outdoors. Full beverage and meal service can be arranged in this extraordinary space.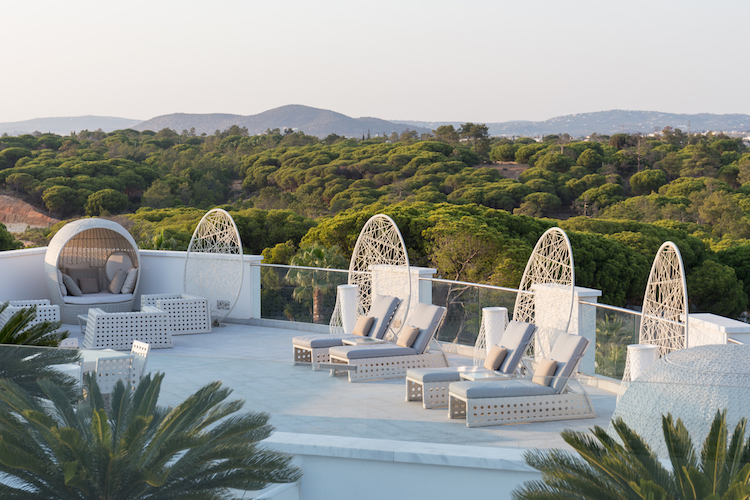 The Roof Garden Suite is also designed for the utmost in discretion and security. Motor entourages have access to a private parking garage. An exclusive elevator swoops guests from the garage directly to the suite. For those wishing to visit the Conrad Spa, a private entrance is available for Roof Garden guests.
For more information and to make a reservation, visit the Conrad Algarve website.
Conrad Algarve
Estrada da Quinta do Lago
8135-106 Almancil
Central Algarve
Phone: +351 289 350 700
Guest Fax: +351-289-350705
Email: conradalgarve.reservations@conradhotels.com