Over the last seven years, the western Algarve´s Rota do Petiscos have become increasing popular.  So, for 2017, organizers have added even more cities and stretched the tasty event longer through the summer.  Foodies can enjoy the first stage in Lagos Alzejur and Vila do Bispo on 5 May to 11 June. Next will be Faro and Olhão, 2 June to 9 July. And finally 8 September to 15 October, take a tour of eateries in Monchique, Lagoa, Silves and Portimão. Over 200 restaurants and cafes will serve regional delicacies at wallet-friendly prices.
--------------------------------------------------
--------------------------------------------------
"Petiscos" are Portuguese versions of the more widely-known "tapas". They are small plates of specialty dishes that are meant to be shared with friends and family at the table. Order one for a quick snack….or ask for many to create a delightful tasting menu of local cuisine. Some popular petiscos you might find on the menu can range from cold dishes such as codfish and chickpea salad to something warm like fried squid or coriander and garlic steamed clams. Accompany the meal with a nice Algarvian wine.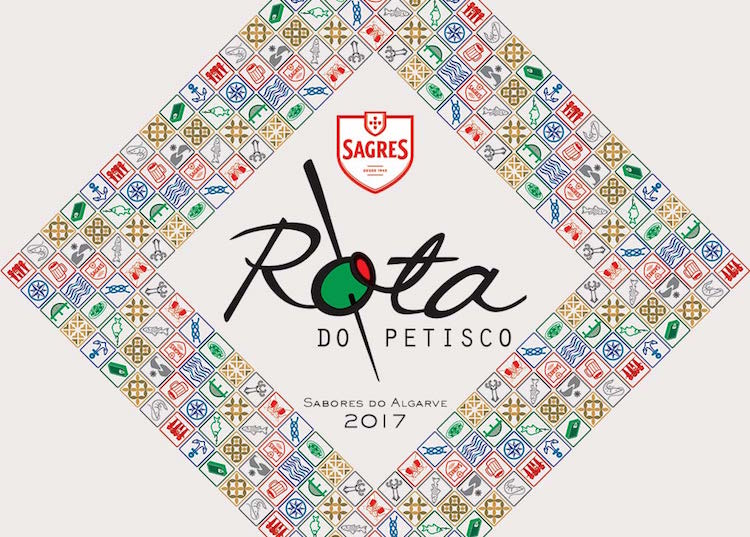 Each establishment has special pricing during Rota do Petisco. You can't beat a petisco and a drink for only €3.00….or a "doce regional" (a dessert from the region) and drink for €2.00. If you plan on visiting many restaurants during the event, you'll probably want to pick up a Passport, for €1.00, to collect stamps and become eligible for prizes from local businesses.
For more information, visit the Rota do Petisco website.
Rota do Petisco
Algarve
5 May – 11 June – Lagos, Aljezur, Vila do Bispo
2 June – 9 July – Faro and Olhão
8 September – 15 October – Monchique, Silves, Lagoa, Portimão