A truly phenomenal art exhibition is currently in house at the National Museum of Ancient Art in Lisbon. 57 great landscape paintings by masters of the 17th century are featured in one show. "Rubens, Brueghel, Lorrain: Nordic Landscapes of the Prado Museum" is the first exhibition of its kind in Portugal, with paintings on loan from the Prado Museum in Madrid.
--------------------------------------------------
--------------------------------------------------
The show, made up mostly of painting owned by Spain's royal family, characterizes a time in art history when painters stopped depicting heroic figures and favored everyday life themes. Peter Paul Rubens, Jan Brueghel, the Elder, and Claude Lorrain are certainly featured, but the show also includes paintings by David Teniers, Tobias Verhaecht, Simon de Vlieger, Hendrick Jacobsz and others.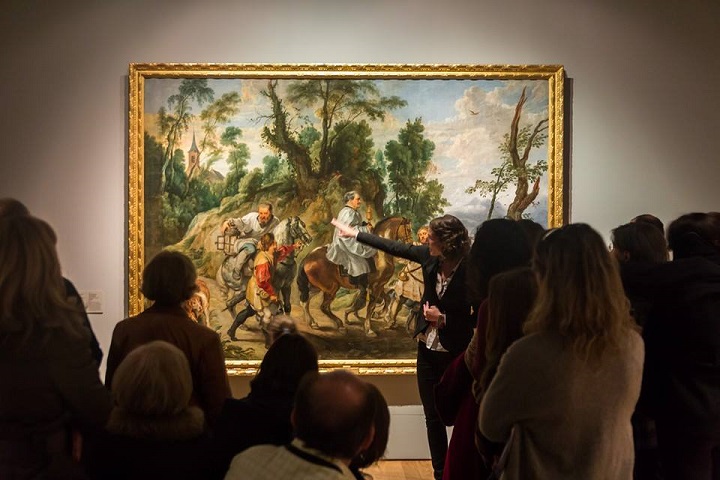 The exhibition is divided into nine sections corresponding to the different themes emerging from Holland and Flanders at the time:
■ The Mountain: Crossroad of Paths
■ The Woods as Scenery: Life in the Woods, the Biblical Woods and the Enchanted Forest, Travelers Meeting Point",
■ Rubens and Landscape
■ Life in the Countryside
■ In the Gardens of the Palace
■ Ice and Snow Landscape
■ Water Landscape: Sea, Beaches, Harbors and Rivers
■ Exotic Landscapes, Far Away Lands
■ In Italy Light Is Painted
The exhibition runs through 30 March 2014.
This exhibition is the first of many collaborations between the National Museum of Ancient Art Museum in Lisbon and the Prado National Museum of Madrid, organized by Everything is New.
For more information, visit the Prado em Lisboa website.
MNAA – Museu Nacional de Arte Antiga
Galeria de Exposições Temporárias
Rua das Janelas Verdes
1249 – 017 Lisbon
Click here to see Museu Nacional de Arte Antiga on Google Maps
Phone: +351 213 909 768
Mobile: +351) 935 043 723
Email:  info@pradoemlisboa.pt
Hours: Tuesday through Sunday – 10:00 to 19:00
Tickets
Standard Adult: €6.00
7 to 18 years: €3.00
65 and Over: €3.00
Children under 6: Free
Student 19-25 with ID: €3.00
Family I (2 adults + 1 child 7 to 18) – €12.00
Family II (2 adults + 2 children 7 to 18) – €14.00
Learn more about the  Museu Nacional de Arte Antiga on our page here.