Why are we in love with Salmora in the Vilamoura marina? For oh-so-many reasons. Salmora is a cosmopolitan restaurant and bar, with an innovative approach to Portuguese cuisine. It has a hip, urban contemporary design, like you would find in Lisbon, London or Sydney. Its staff is friendly, helpful and attentive. Prices are relatively moderate for the location. And, perhaps most importantly, it is an amazingly refreshing change from all of the underwhelming dining spots in the popular marina area. Salmora is cool, affordable and fun place to drink, dine and enjoy in Vilamoura.
Please note:  Salmora is closed for holidays until 10 February.  
--------------------------------------------------
--------------------------------------------------
There are four distinct areas in Salmora, with four different expressions. The street terrace provides an al fresco experience to dine while watching the world go by. The bar features comfy cozy seating areas, or grab a bicycle seat barstool to watch the master mixologist create cocktails. The dining area offers views to the open kitchen to witness the chefs at work. And the back patio is ideal for a pleasant evening in the fresh air away from the hustle and bustle of the marina.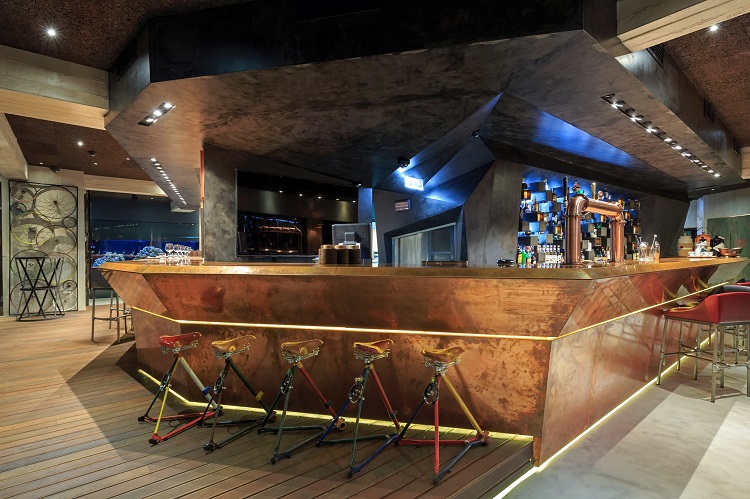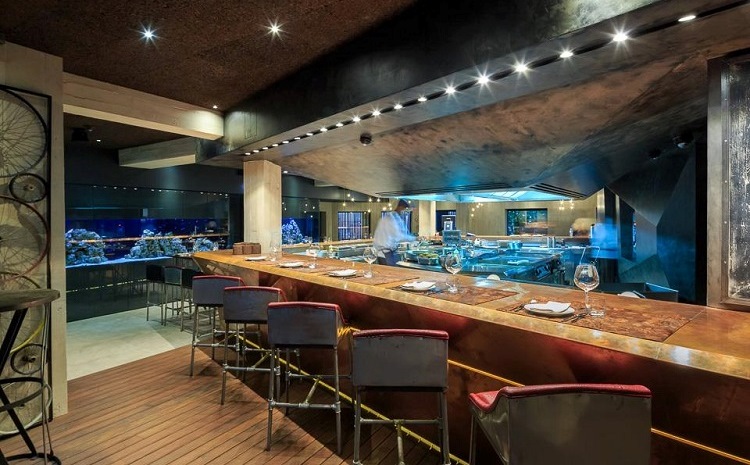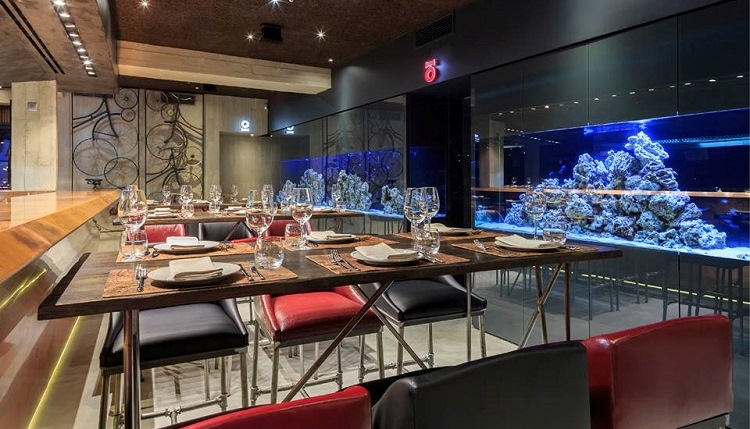 The menu of modern Portuguese cuisine is meant to be shared. There are clams and oysters, as well as tartares and carpaccios. There are tasty tapas such as, mini crabmeat hamburgers with avocado tempura on a squid ink bun (pictured), sautéed prawns with garlic and lemon grass, and truffled egg. A favorite of guests are the "pregos", a Portuguese sandwich, including one made of tuna on carob bread with sesame emulsion and garlic sauce. There are also plates of fresh fish, seafood and beef from the local markets. The desserts are all worth trying, but we can personally recommend the dark chocolate mousse with "salame" ice cream and salted caramel.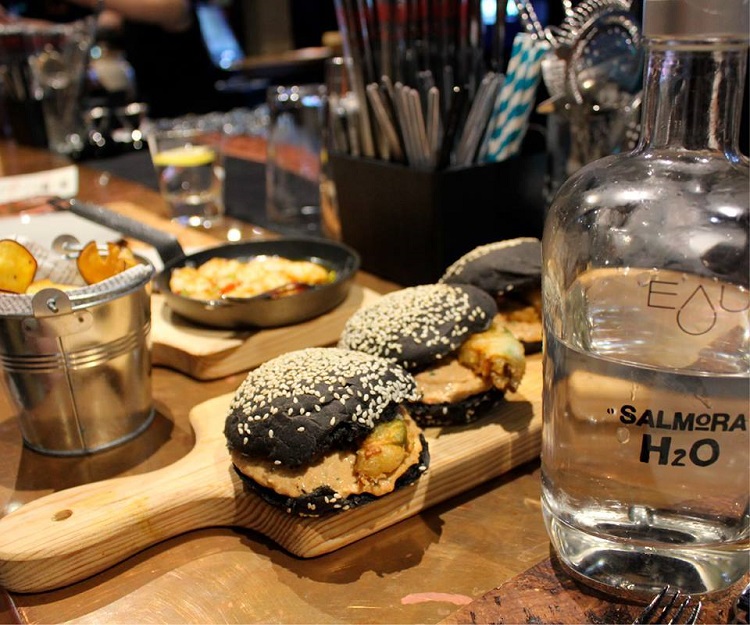 For more information, visit the Salmora website.
Salmora
Rua do Clube Náutico
Edificio Vila Lusa
Vilamoura
Algarve
Phone: +351289 315 154
Email: reservas@salmora.pt
Hours: Everyday – 17:00 to 01:00