As every one of our cool readers knows, Portugal Confidential IS everything cool in Portugal. SO, when we heard about Samadi House of Cool in the Baixa district of Lisbon, we just HAD to check it out.
--------------------------------------------------
--------------------------------------------------
In Portugal, cool people surf. And, cool surf people know to get their cool surf stuff at Samadi Surf and Skate. Samadi first opened in Costa de Caparica 1978. It has been surf gear headquarters for Lisbon's surf contingent ever since.
With the opening of Samadi House of Cool in Lisbon's Baixa, the surf store has now gone urban trendy. Sure, there are racks and racks of t-shirts, skate shoes, bikinis and board shorts. And, there are cases and cases of skate wheels, ball bearings, board wax and straps. But, this Samadi store offers much more for those strolling along the historic Rua Augusto.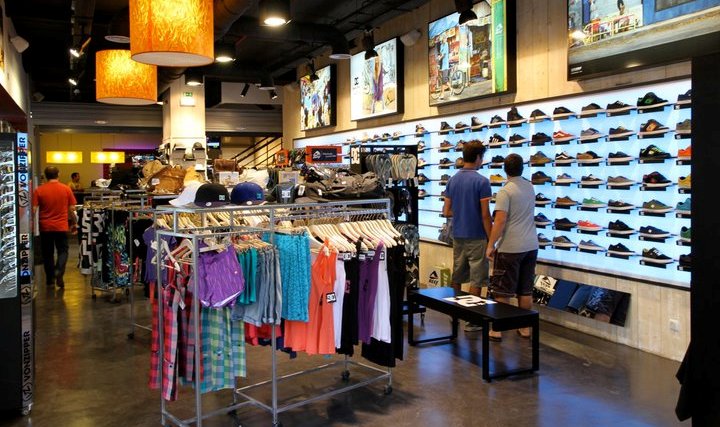 Upstairs at the House of Cool is an awesome hangout for hipsters. A café with comfortable seating is a great place to grab a pizza, salad or pastries. Hangout with a cup of coffee or a cocktail while cruising the worldwide web on your laptop. This space has free Internet access. And, a gallery displaying works by local artists adds a creative, avant garde flair.
Hang out here long enough, and you'll catch live performances by musical artists, or chill out to the tracks of resident DJs. When you tire of the music, there's great people watching from any of the terraces.
For more information, check out the Samadi House of Cool Facebook page.
Samadi House of Cool
Rua Augusta, 205
Baixa District
Lisbon
Phone: +351 213 47 8 239 & +351 213 478 299
Email: samadihouseofcool@aura.pt
Hours: Everyday – 10:00 to 20:00


Other Samadi Shops:
Caparica Surf Center
Av. General Humberto Delgado, 39 A
Costa de Caparica
Saldanha Surf & Skate
Atrium Saldanha
Praça Duque de Saldanha, nº1, Loja 39
Lisbon
Dolce Vita Tejo Surf & Skate
C.C. Dolce Vita Tejo
Piso 1, Loja 1077
Amadora