In many parts of the world, November 11 is celebrated as St. Martin's Day. It is a holiday honoring Martin of Tours, a 4th century Roman soldier who is known for a certain miracle. Riding on horseback in a snowstorm, Martin came upon a nearly naked beggar. Not having any money or food, Martin took his sword, cut his cloak in half and gave the cloth to the beggar. Legend has it that clouds dispersed, the sun came out, and Jesus said to the angels, "Here is Martin, the Roman soldier who is not baptized; he has clothed me."
--------------------------------------------------
--------------------------------------------------
Over the centuries, St. Martins Day, in late Autumn, has evolved into a celebration of the harvest. In Portugal, Dia de São Martinho has become a day to celebrate the maturation of the year's wine production.
On this day in many Portuguese communities, a large party is held. A bonfire is built, recently-harvested chestnuts are roasted, and the first wines of the season are tasted. This is celebration festival is known as a magusto (believed to come from the Latin magnus ustus or "great fire").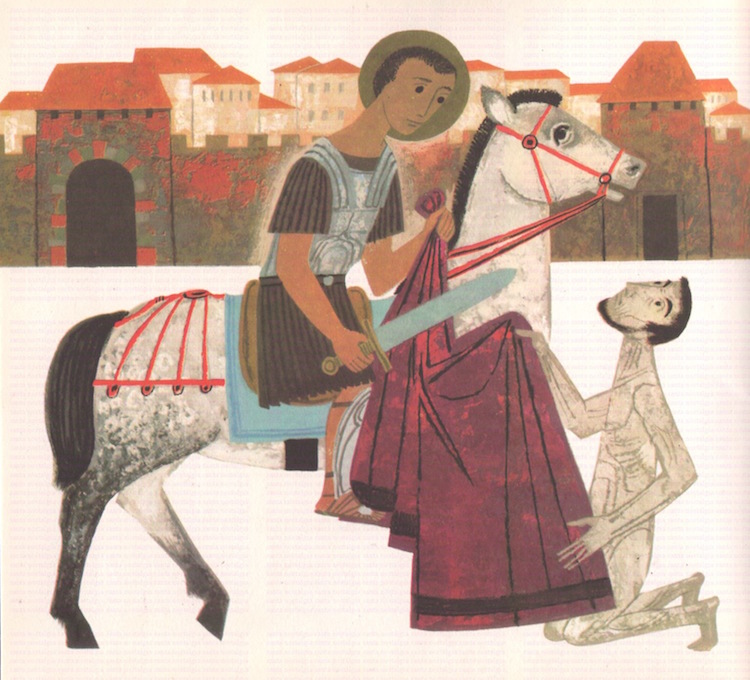 If you're in Portugal on November 11, you'll want to be at a magusto. To find a magusto, check with the information center of your nearby town. Or, many Portuguese restaurants will offer special menus and events. Also, inquire at your local wine merchant who is sure to know where to find the first tastings of this year's wine production.
As they say in Portugal: É dia de São martinho. Comem-se castanhas; prova-se o vinho! ("It is St. Martin's Day. We'll eat chestnuts; we'll taste the wine.")
Photo Credit: Portugal Confidential