Say.MyNAME, the women's fashion brand conceived and made in Portugal has an official retail location.  At No. 7 in the Galeries Lumiére in Porto, the Say.MyNAME shop is a showcase for the urban-contemporary womenswear concepts of company founder and designer Catarina Sequeira.
--------------------------------------------------
--------------------------------------------------
Emulating the collection's contemporary aesthetic, the shop is characterized by minimalist lines in modern materials, combining black and white with 3D effects.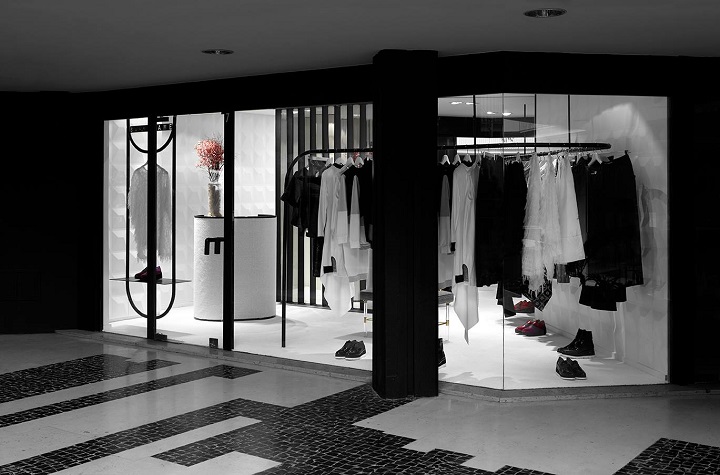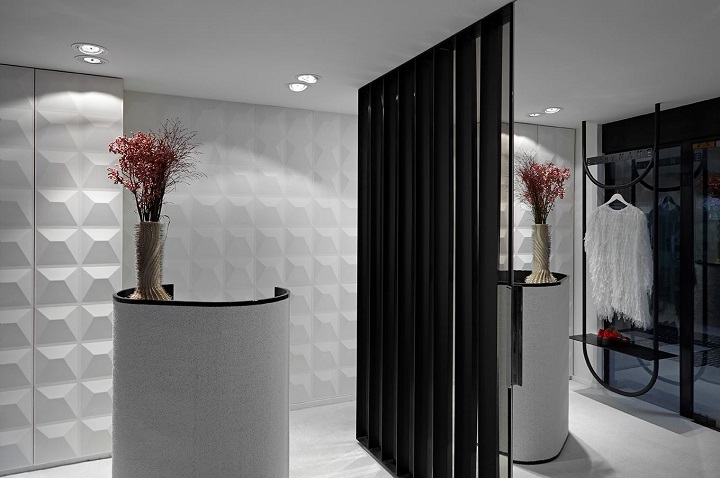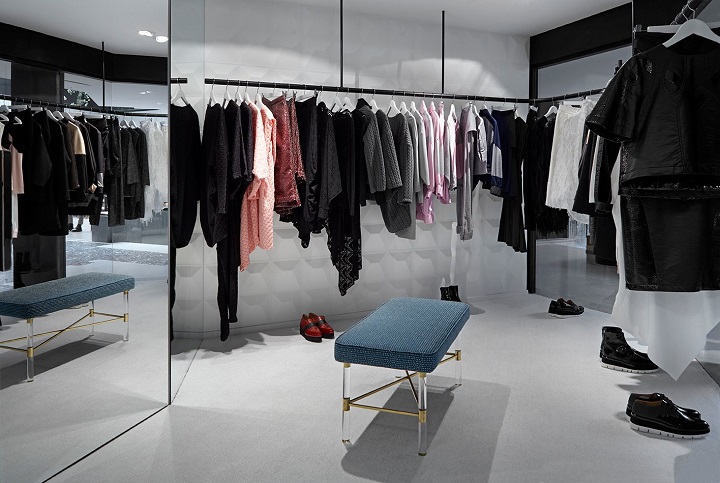 Photos by Pedro Lobo.
Sequeira launched the brand in 2007.  She attended the Gudi Fashion School, and began her career as creative assistant and production manager for French brands Lady Soul and Homecore.  Later, she worked closely with Portuguese designer Luis Buchinho as creative assistant, production and distribution manager.  Her Say.MyNAME collections are marketed and sold in Portugal, as well as throughout Asia and the Middle East.
Sequeira presents Say.MyNAME collections regularly at ModaLisboa (Lisbon Fashion Week). See recent Say.MyNAME collections here:
Winter 2016   ■   Summer 2015   ■   Winter 2015    ■   Summer 2014
For more information on the brand and the shop, visit the Say.MyNAME website.
Say.MyNAME
Rua José Falcão, 157
Galerias Lumiére, Loja 7
Pholne: +351 932 479 184
Emai: shop@saymyname.pt
Hours: 11:00 to 19:00