VILA VITA Parc's celebrated gardens will be even more tempting during Summer 2015. That's because an exhibition of sculptures by renowned Czech artist Radovan Živný, grace the landscape of the luxury resort. Now living in Monchique Algarve, Živný sculpted these contemporary works of wood especially for the beautiful ocean front venue. Živný's works are on display through September 2015.
--------------------------------------------------
--------------------------------------------------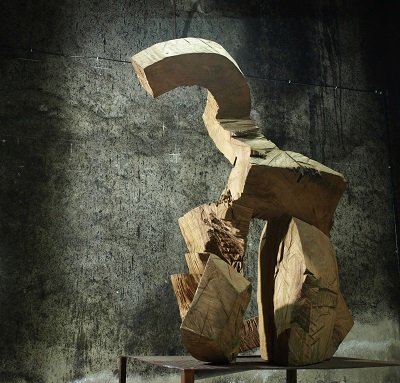 Since 1999, Živný has worked as a graphic designer, a painter and a sculptor. His sculpted works "expose the danger of the global clandestine geo-engineering including the chemtrail programs and weather control activities run by many governments."
He has titled this collection Shadows in Paradise. "The individual sculptures are ghostly reminders of the reality we live in: vastly polluted and altered atmosphere with far-reaching consequences on our health and the health of the whole planet," explains the artist. "The sculptures like 'Artificial Cloud', 'Chemtrail Catcher', or ´'Control of Growth Out of Control' have one goal: to awaken people´s interest in the important issues of our lives and spread the message around."
For more information on the resort, visit the VILA VITA Parc website.
VILA VITA Parc
Rua Anneliese Pohl
Alporchinhos
Porches
Portugal
Phone: + 351 282 310 161
Fax: +351 282 320 333
Email: reservas@vilavitaparc.com