Six Senses Douro Valley is a massive resort on the southern banks of the River Douro. This region is well-known for its production of quality wine, natural beauty and its classification by UNESCO as a World Heritage site. Six Senses takes full advantage of this location sitting beside ages-old vineyards, with a view of the river, and enjoying lush gardens and thick forests as a tranquil backdrop.
--------------------------------------------------
--------------------------------------------------
This multi-faceted resort is set around an elegantly-restored 19th century manor house. The palatial house is the center of hotel activity, and connects to modern structures incorporating the spa and guest room annexes.
There are 56 accommodation offerings, ranging from standard and deluxe rooms (40 to 50sqm), to a variety of suite (80 to 105 sqm). The resort also includes one-, two- and three-bedroom villas, some with private pools and gardens.
Gastronomic experiences are a special feature of the hotel, with venues as diverse as Wine Library and Terrace, and the Quinta Bar and Lounge. Regional favorites are the focus of The Restaurant, with Executive Chef Paulo Matos supervising Portuguese-inspired fine dining in the Dining Room.
Natural elements of water, stone and wood are the theme of the Six Senses Spa offers 10 treatment rooms. The 2,200 sqm facility includes a heated indoor pool with water jets, outdoor pool, refreshment bar, gym and ten treatment rooms.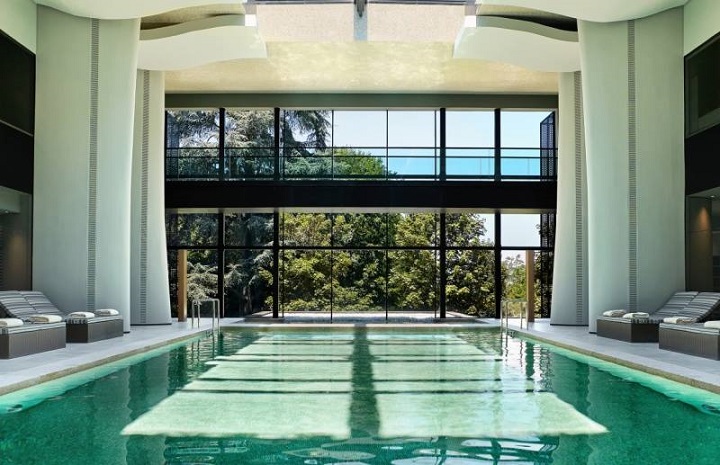 For more information, visit the Six Senses Douro Valley website.
Six Senses Douro Valley
Quinta de Vale Abraão
Samodães,
Lamego
Douro Valley
Phone: +351 254 660 600
Email: reservations-dourovalley@sixsenses.com