Smooth Jazz returns to the Algarve!  From 27 September to 1 October, Smooth Entertainment partners with VILA VITA Parc to welcome some of the world's best jazz musicians to a series of concerts at the tranquil cliff top resort. The five-day, one-of-a-kind event in the Algarve, combines the artistry of jazz music, with the elegance of masterful cuisine and the sophistication of fine wine.
10 award-winning, and world-renowned artists are already confirmed. The program includes pianist and trombone player Brian Culbertson, author of seven "top three" Billboard Jazz Chart albums, and vocalist, composer and producer John Stoddart, Two-time Grammy nominee Larry Braggs shares a ticket with Grammy-winning and 12-time nominee Kirk Whalum.
On Saturday, 30th September, the festival will also be featuring the saxophone player Jackiem Joyner, the Grammy winning vocalist and guitarist Paul Brown, the guitarist Paul Jackson Jr. as well as saxophone player Richard Elliot, both Grammy nominees.
On the last day, 1 October, saxophone player Tom Braxton, musical director of the legendary bass player Wayman Tisdale for 17 years, as well as the pianist Keiko Matsui, with over 27 solo albums and 1.5 million copies sold worldwide, will be performing in the closing concert.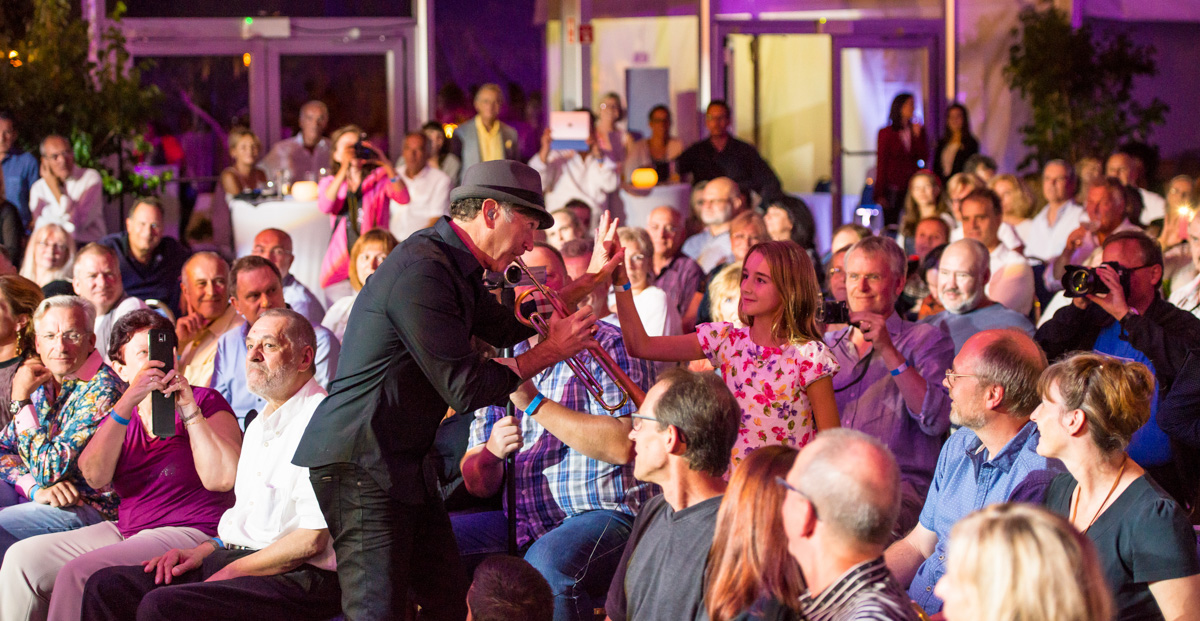 The full program includes:
Wednesday, 27 September at 21:00
SMOOTH JAZZ ALL-STARS JAM SESSION
Thursday, 28 September at 20:45
JOHN STODDART | BRIAN CULBERTSON
Friday, 29 September at 20:45
LARRY BRAGGS | KIRK WHALUM
Saturday, September 30 at 11:00
JACKIEM JOYNER | PAUL BROWN
Saturday, September 30 at 20:45
PAUL JACKSON JR | RICHARD ELLIOT
Sunday, 1 October at 11:00
TOM BRAXTON | KEIKO MATSUI
Tickets are now available for sale for €65.00, with an option for a combined ticket + pre-concert dinner for €116.00 per person. Contact VILA VITA Parc to request your tickets or book directly on the Smooth Jazz web page.
For more information on the venue, visit the VILA VITA Parc website.
VILA VITA Parc
Rua Anneliese Pohl
Alporchinhos
Porches
Portugal
Phone: + 351 282 310 100
Fax: +351 282 320 333
Email: customerservice@vilavitaparc.com