Restaurant Tabik, fuses art and tradition with modernity and creativity. The delightful ambiance honors classicism with large format Caravaggio and Velázquez paintings on the walls, while embracing cutting-edge design through the use of natural wood framework to from walls. In the kitchen, Portuguese chef Manuel Lino reinterprets traditional Portuguese tastes and flavors with innovative concepts and contemporary techniques. Tabik is at #41 on the fashionable Avenida da Liberdade.
--------------------------------------------------
--------------------------------------------------
The interior, by designer Ricardo Tralhão, is inspired by the reconstruction and design of the lavish Pombaline buildings along the avenue following the devastating earthquake of 1755. The "framework" that once surrounded structures are now re-imagined as dividing walls separating different "moods" in the dining space.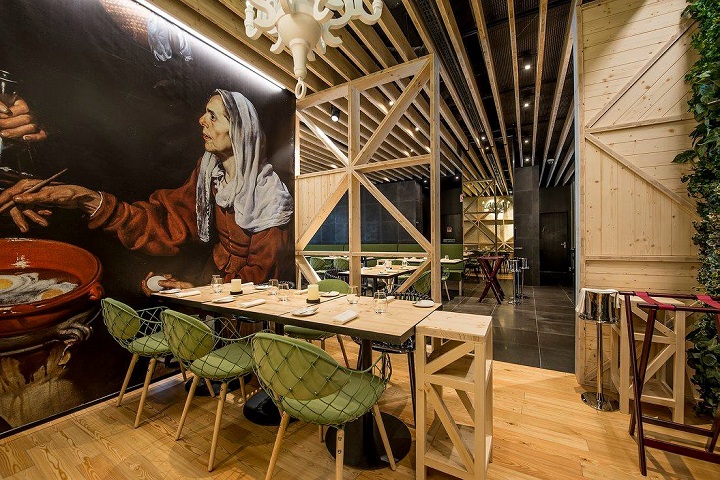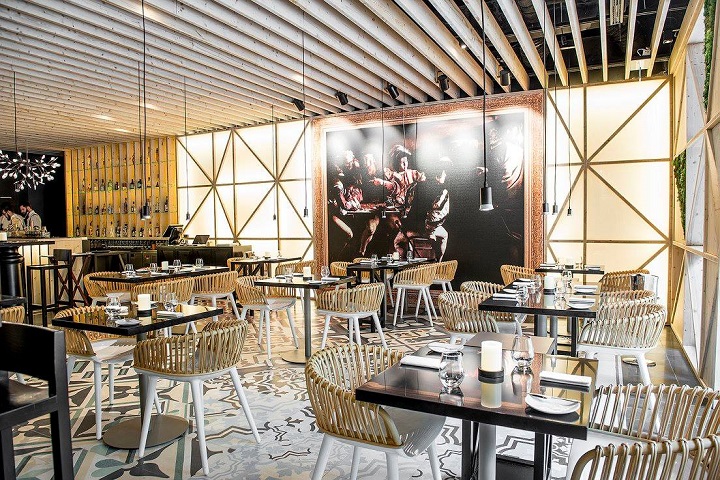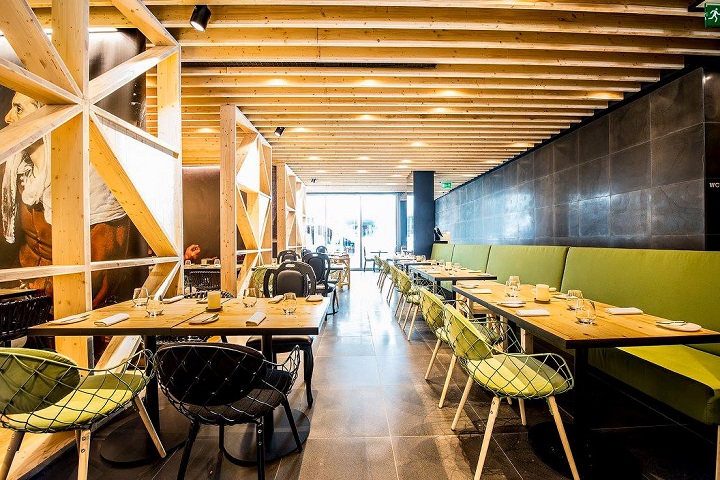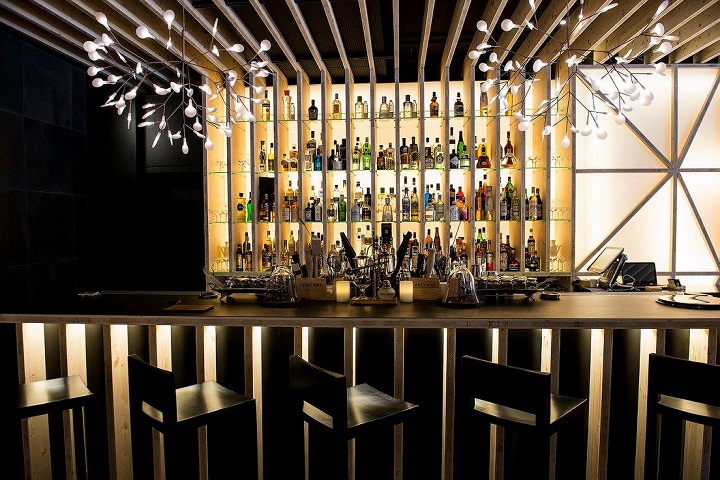 With experience in Michelin star restaurants in Spain, as well as the luxury Alentejo Marmoris Hotel & Spa, Lino brings is own fresh style of contemporary cuisine to Tabik. Some highlights from the menu include, roasted eggplant puree with egg yolk (€9), prawns with tomato and basil" (€14), seared hake loin with grilled asparagus (€17). oxtail with mashed parsnips and shallots €25) and flaked cod with mushroom broth and baked potato (20 €).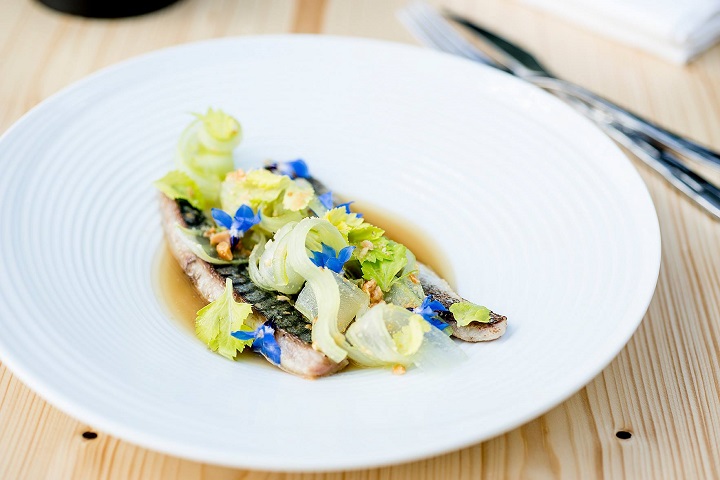 Tabik is open for lunch (with an executive menu of €20). And the bar is open late until 1:00. For more information, visit the Tabik Facebook page.
Tabik
Bessa Hotel
Avenida da Liberdade, 41
Lisbon
Phone: +351 213 470 549
Email: info@tabikrestaurant.com
Kitchen Hours:
Monday to Thursday – 12:30 to 03:00 and 19:30 to 22:30
Friday and Saturday – 12:30 to 03:00 and 19:30 to 23:00
Bar Hours:
Monday to Thursday – 12:30 to 04:00 and 19:30 to 01:00
Friday and Saturday – 12:30 to 04:00 and 19:30 to 02:00