We love to nibble on shared plates of food passed around the table. In Spain, these dishes are called tapas. In Portugal, they're petiscos. In Lisbon, Michelin star chef Henrique Sá Pessoa fuses the two culinary traditions into a modern hybrid at his restaurant Tapsico.
--------------------------------------------------
--------------------------------------------------
At Tapsico, Sá Pessoa uses his fine dining skills to modernize traditional dishes in a casual environment. Completing the concept, the chef features vermouth as the honored beverage to compliment the meal.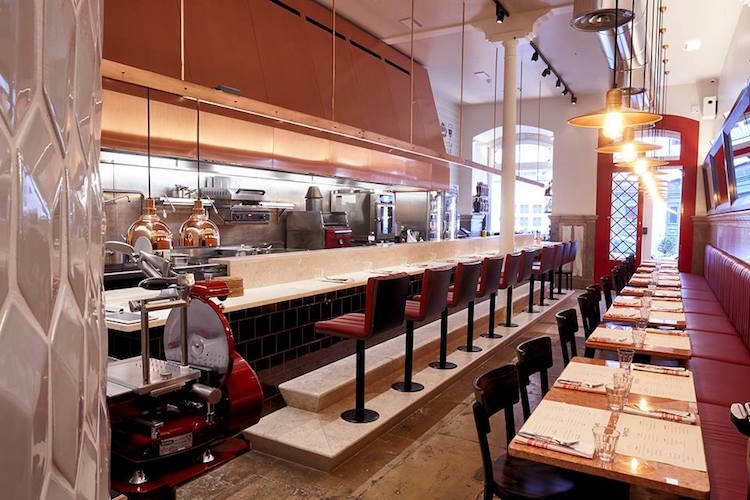 Anyone familiar with Lisbon's food scene knows that Sá Pessoa trained at some of the worlds best restaurants, from Barcelona to Singapore. He hosted popular TV cooking series Secret Ingredient", and wrote several cookbooks. By his side in the kitchen is sous chef Joana Duarte. Similar to her boss, she studied in Barcelona, and trained with the Roca brothers and Carlos Abellán, before returning home to work in acclaimed kitchens of Pedro e o Lobo, Forteleza do Guincho and Sá Pessoa's Alma.
Together, they create unique versions of favorite Spanish and Portuguese dishes, such as Octopus Salad and Ibérico Ham Croquettes, and Squid Ink Paella and Shrimp Açorda.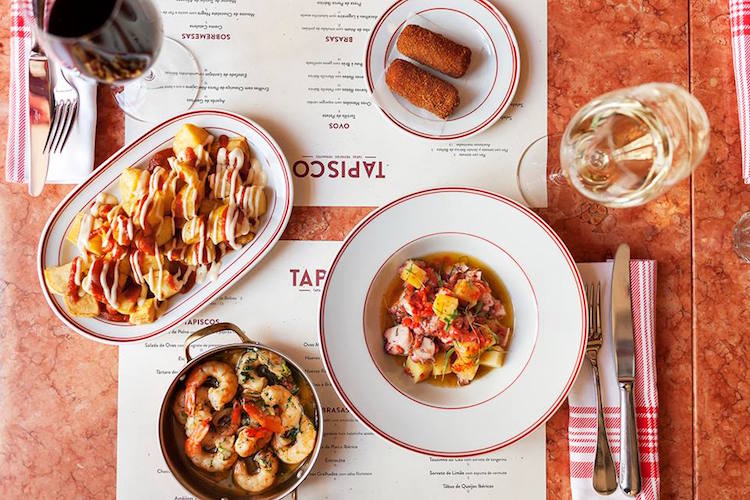 Individual plates range in price from €3 to €28, with most at about €8-12. Vermouths by the glass are €4, while cocktails are €12.
For more information, visit the Tapisco website.
Tapsico
Rua D. Pedro V, No. 81
Príncipe Real
Lisbon
Phone: +351 213 420 681
Email: tapisco@tapisco.pt
Hours: Everyday – 12:00 to 24:00