Springtime in the Algarve is full of artistic expression, thanks to ArtCatto. Following their Spring Exhibition at the Conrad Algarve, the esteemed team at ArtCatto has produced a second show at their gallery space in Loulé, Algarve. The art event will be nothing less than a trifecta of contrasting, yet impeccable artistic styles: the photography of Tessa Schack; oils on canvas of Yin QingFeng and anamorphic sculptures of Jonty Hurwitz. The gallery exhibition opens 27 April and runs through mid July.
--------------------------------------------------
--------------------------------------------------
The public is invited to the Opening Reception of the Spring Exhibition at the ArtCatto Gallery
in Loulé 27 April from 19:30 to 21:00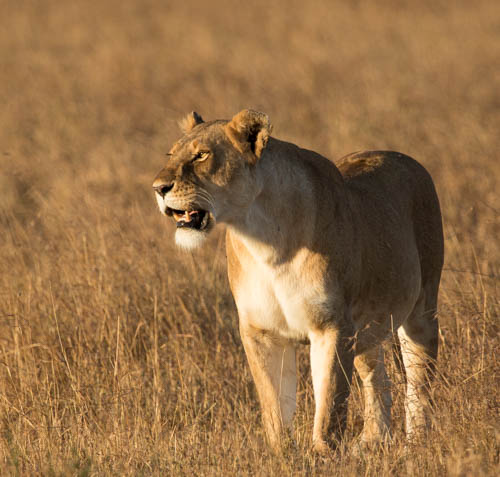 Tessa Schack
Let Tessa Schack take you on a photographic safari. It comes as no surprise that this talented photographer was born in South Africa where her love of the African bush and wildlife inspired her to capture these untamed mammals in their natural habitat. In the last fifty years, Schack has travelled to numerous countries where all members of the "Big Five" (a term big-game hunters identify with to describe the five most difficult African species to track and hunt on foot) are found. Be captivated by her dramatic photos of the thrill of a hunt or hundreds of wildebeest hurling themselves into a river during migration season. Whether you have travelled to Africa or not, you will understand the beauty and poignancy that Schack captures in her images. Currently living in the Algarve her second passion is painting wildlife, portraits, and landscapes.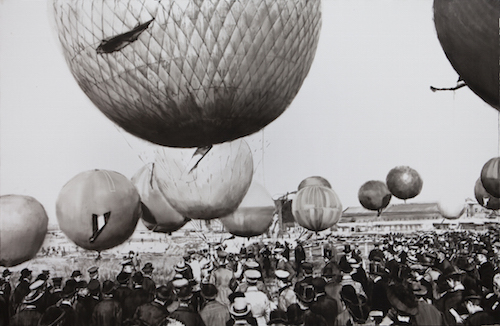 Yin QuingFeng
Born in 1985 in Dandong, Liaoning province, Chinese artist Yin Qing Feng graduated from the prestigious China Central Academy of Fine Arts Studio in 2008. This is Feng's second show with ArtCatto, having had works featured in a special exhibition of Chinese artists at the Conrad Algarve in 2014. This time, Feng will be showcasing his oils on canvas which at first glance appear to be sepia and antique-inspired photographs. The intricate detail on his repetitive and ordered subjects highlight resourceful composition. Feng finds the extraordinary in an ordinary school photo, smashed used cars and lines of people. His oils carry historical overtones and he has described as having an enquiring eye. Feng currently lives and works in Beijing.
Jonty Hurwitz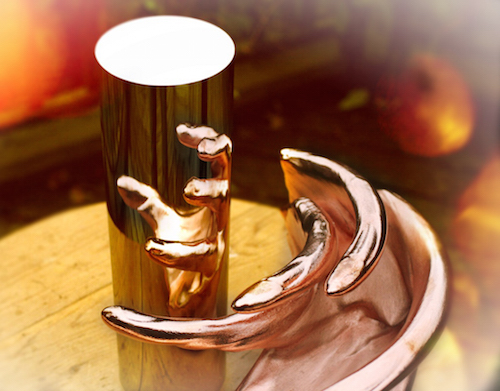 Anamorphic artist, Jonty Hurwitz uses physics as an expression of his art. Born in 1969 in Johannesburg, South Africa, Hurwitz is an artist, engineer and entrepreneur. It has been said of Hurwitz, "if Leonardo Da Vinci were alive today, he would have been doing what Jonty is doing." By using mathematical tools, billions of calculations and many months of preparation, Jonty's "The Binge Thinking Collection", the exhibition which is named for ArtCatto, focuses on the aesthetics of art in the context of human perception. Hurwitz' first sculpture, Yoda and the Anamorph won the People's Choice award in the Maidstone Museum and Art Gallery Bentliff Prize in Kent and will be on exhibition from April 27th. Science, art and Hurwitz's intellect are reflected in other anamophic pieces on display. Hurwitz Singularity is calculated from a precise 4-D scan of his head, and according to Hurwitz, "represents that moment when a personal epiphany emerges in your life that changes your perspective for ever." His Anamophic Frog is a sculpture about extinction. Astronomer's Wife is his only piece of acrylic on canvas being exhibited. A deeply personal piece where he expresses his wife's love and doubt through the lengthy process of painting geometric triangles.
For more information on the artists, their works and the exhibition, please visit the ArtCatto gallery website, or contact:
ArtCatto
Avenida José da Costa Mealha Nr 43, R/c
Loulé
Central Algarve
Phone: +351 289 419 447
Email: info@artcatto.com