The British and Portuguese have maintained, what many believe to be, the oldest friendship in history. Officially, it is called the Anglo-Portuguese Alliance, and it has been in effect since both countries signed the Treaty of Windsor in 1386. Since then, Brits have come to Portugal to enjoy the sun, wine and chicken peri-peri…and the Portuguese welcome them with open arms. A new bar/restaurant in Lisbon celebrates traditional British culture in a way that even Winston Churchill would enjoy. It's The George Pub on Rua do Crucifixo in the fashionable Chiado district…the first and only British-style pub in Lisbon.
--------------------------------------------------
--------------------------------------------------
Step into The George, any time of day (open from noon to 2:00am) for any mood you want. The completely-refurbished historic building maintains 18th-century architectural elements, while installing a large wooden bar and decorating the space in reds, browns and beiges create a warm, inviting atmosphere.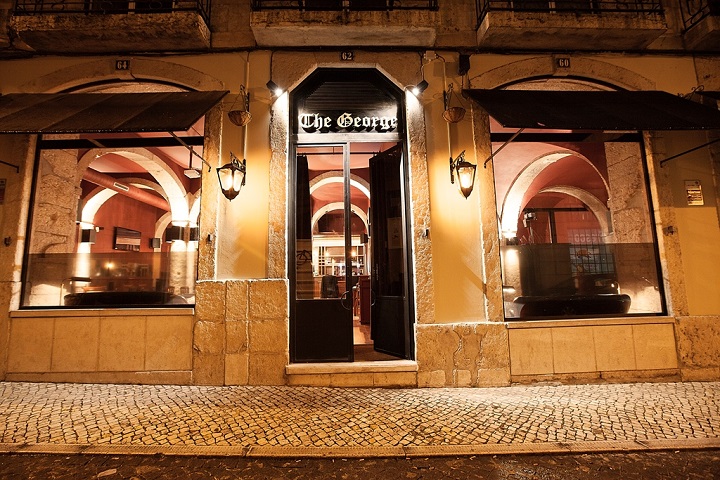 Grab a tall stool at the bar. Watch a game. Live sports play on TV monitors all around the pub. Try some of the 16 varieties of beer or 14 labels of gin. Of course, Portuguese wines and ports are always ready to pour, by the glass or bottle.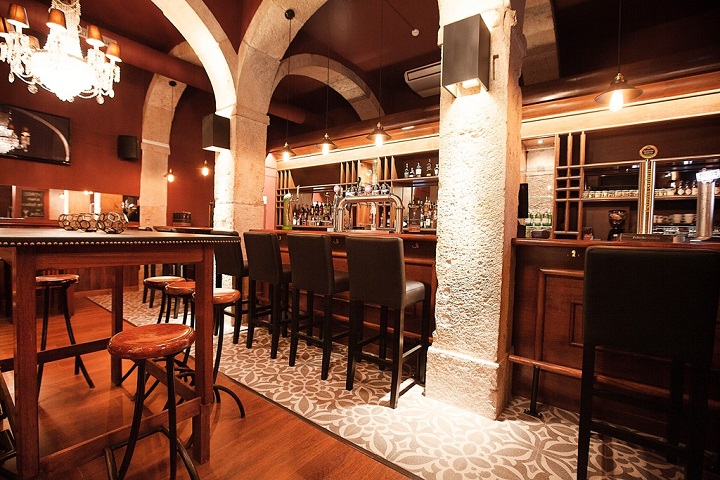 For cocktail times with friends, cozy niches with comfy stuffed chairs and sofas are ideal for intimate chats.
When you're hungry, the George is a gastropub featuring a full menu of traditional British cuisine. Come in for lunch or dinner to enjoy oven baked meats, and traditional sides of potatoes and vegetables. More interested in local fare? The George also has Portuguese favorites such as Cozido a Poruguesa.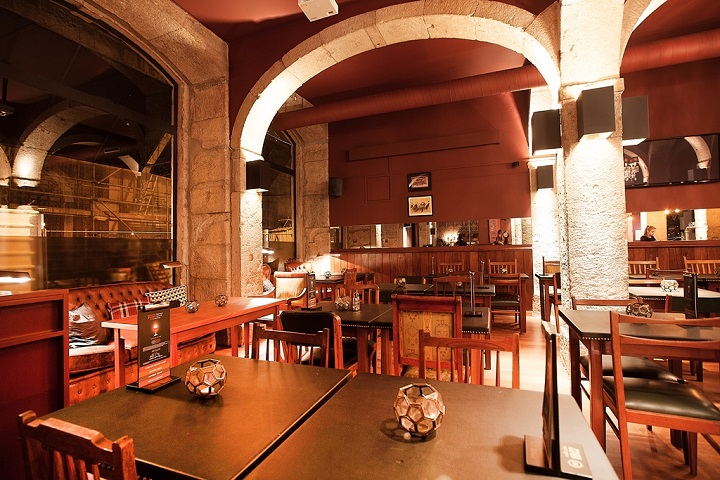 Stop by on Sundays for the most important British food tradition, the Sunday Roast. Five types of meats are available, with gravy, as well as Yorkshire pudding.
For more information, visit The George Pub Facebook Page.
The George Pub
Rua do Crucifixo, 58
Chiado
Lisbon
Phone: +351 213 460 596
Email: info@thegeorgelisbon.com
Hours: Everyday – 12:00 to 02:00