Another great spot in the Baixa of Porto for a quick glass of wine and a chat with a colleague, or a full-on night out with friends. The Wall Bar is a cool, contemporary bar/lounge in an old (but hip) neighborhood, attracting young, friendly, beautiful people with a variety of modern music and festive theme nights. Hang at the Wall Bar at Rua Cândido dos Reis, 90.
————————————————–
[ad name="Google Adsense Image Banner for Posts "]
————————————————–
Inside, the ambiance is trendy and sophisticated. A dominant feature in the room is, well, the WALL behind the bar. This geometric 3D element provides not only a contemporary design element to the space, but also a unique way in which to display the wide selection of liquors and spirits. Below the counter of the bar is a photographic mural of the Ribeira, one of Porto's most beautiful attractions.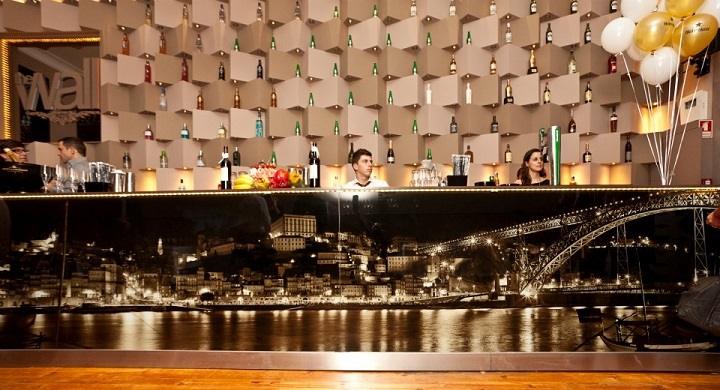 On the opposite wall, a mosaic of the names of every country in the world forms a unique atlas and an awesome visual.
House and guest DJs play a range of music from techno and funk, to retro and pop. Theme events of parties are scheduled regularly.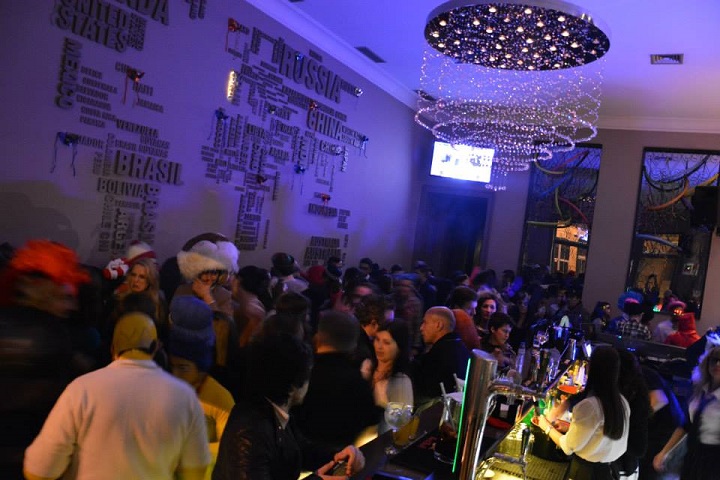 For more information, visit the Wall Bar Facebook page.
The Wall
Rua Cândido dos Reis, 90
Baixa District
4050-151 Porto
Phone: +351 222 086 557
Mobile: +351 936 916 301
Mobile: +351 936 916 299
Email:   thewallbar@sapo.pt
Hours: Everyday – 15:00 to 04.00