Perfectly positioned on a hillside on the south bank of the Douro River, and surrounded by old Port wine lodges, is the Yeatman. It is an elegant new hotel filled with modern conveniences. Yet, it is also steeped in the heritage of this region's historic link to the world of wine.
--------------------------------------------------
--------------------------------------------------
Since 1838, the Yeatman family name has long been associated with Port wine and hospitality in the Douro Valley. They were one of the first merchant families to become involved in the Port wine trade. To this day, their descendents have maintained the profession, owning three notable Port brands. In the mid-1990's, the Yeatmans opened the luxurious Relais &Chateaux property in the wine region. And in 2010, they lent their expertise as well as their name to the opening of this fine hotel.
The Yeatman takes full advantage of it location in the center of Portugal's prolific wine growing region and birthplace of Port wine. It is truly a boutique hotel for the oenophile. In the cellar is one of the world's largest comprehensive collections of Portuguese wines. Local producers are often offer tastings and seminars. And, the restaurant frequently has themed wine dinners. In fact, many of the rooms are decorated with memorabilia of specific wineries from the region.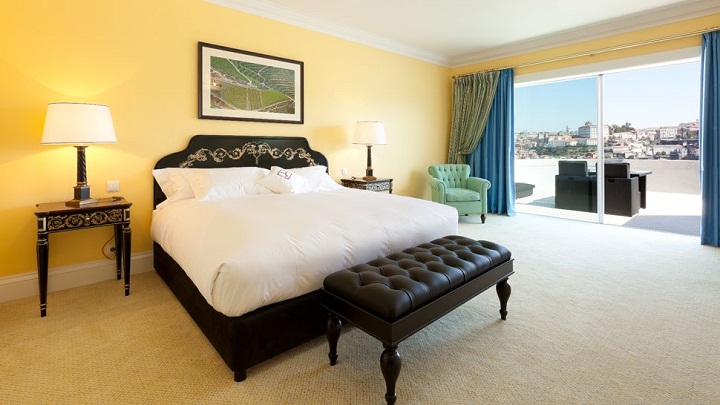 Vintage vintner décor makes each of the 82 guest rooms and suites unique. Their classic and understated elegance provides comfort and luxury in rooms that are quite generous in size. Large glass doors slide open onto private balconies with unobstructed views across the river to the historic city. The view is dramatic and can be enjoined from most angles of the room. This feature even extends to the fully-fitted bathroom. Traditional louvered shutters can open to allow natural light, and the city beyond, to seep in while preparing for the day.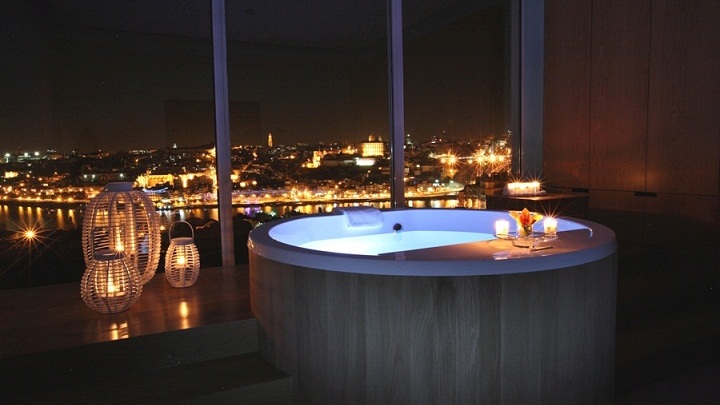 A visit to the Yeatman won't be complete without a visit to the wellbeing and relaxation facilities. Sure, they have the Roman bath, sauna, hammam and indoor pool. But they also have a very unique spa based on the therapeutic qualities of grapes and wine. It is the Caudalie Vinothérapie® Spa, consisting of ten therapy rooms and full menu of signature treatments to refresh and revitalize. The Barrel Bath Experience takes place in private rooms with Jacuzzi baths with panoramic views of Porto. Choose the Red Wine Bath with a hydro massage infused with red wine extract, or the Grape Bath in which grape marc (dried grape skin, pulp seeds) cleanses and conditions the skin. A full list of wine-inspired treatments can be found here.
All of this wine making you hungry? The Yeatman Restaurant offers gourmet cuisine prepared with fresh local produce. No doubt the focus here is on paring of wine with the meal, so expect a truly inspired menu and a very exciting dining experience.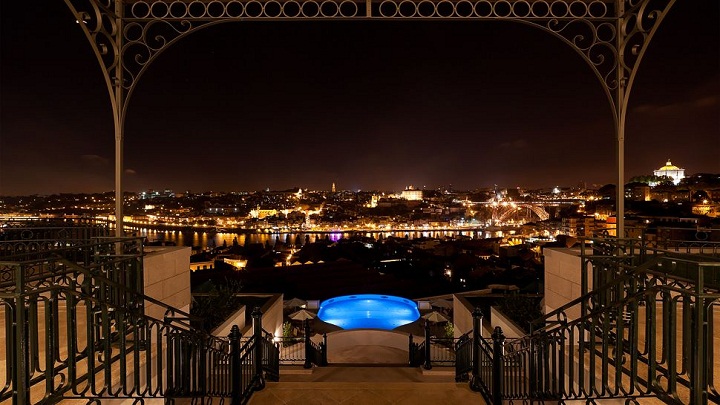 To learn more about the hotel and/or make reservations, visit the Yeatman website.
The Yeatman
Rua do Choupelo
(Sta. Marinha)
4400-088 Vila Nova de Gaia
Porto
Phone: +351 22 013 3100
Fax: +351 22 013 3199
Email: reservations@theyeatman.com