Rising temperatures, warm waters and hot summer sand are sure to generate heat. That mist you see rising above Praia do Ancão in Almancil, Algarve, could be steam from the beach, but likely, it's only the sizzling atmosphere surrounding the Algarve's newest beach restaurant, Vapor. With Portuguese actor, director and TV presenter Pedro Teixeira as an investor, along with its enviable location on the beach, just a few steps from the water's edge, Vapor is no doubt one of the Algarve's more glamorous spots for drinking, dining and socializing.
--------------------------------------------------
--------------------------------------------------
Vapor is a two-level contemporary space, designed by Joana Astolfi. The circular structure is ultra-modern, made of steel, natural wood slats and glass.
The ground floor is dedicated to dining. There is both indoor and terrace seating. However, during the warm summer months floor-to-ceiling doors are wide open, exposing the entire room to the cool ocean breezes. White globes hanging in fisherman's nets enhance the beachside ambiance.
In the kitchen, Chef Leonor Manita prepares international cuisine, with a special focus on fresh fish and seafood.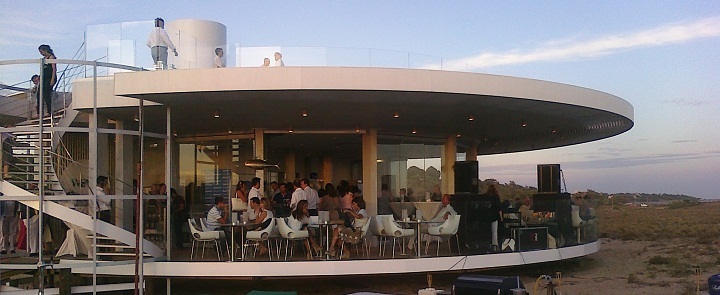 Climb the circular staircase to the rooftop lounge. Enjoy sunset cocktails with panoramic views of the ocean and Ria Formosa. The sound of the sea is mesmerizing. Yet, often, a DJ mixes smooth electronic music to provide a relaxing lounge ambiance.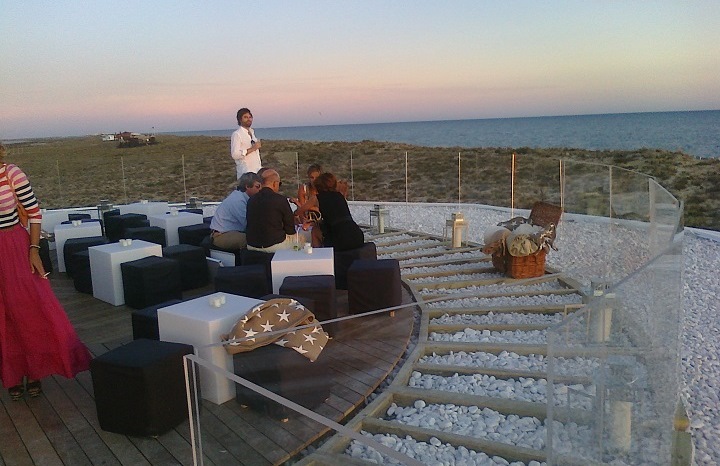 Vapor is also a daytime beach club. Cabanas, lounge chairs and umbrellas provide comfort. A dedicated beach bar offers cool beverages.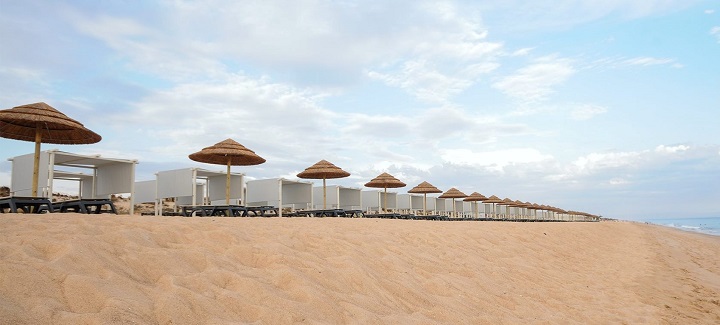 For more information, visit the Vapor Facebook page.
Vapor Restaurant and Beach Bar
Praia do Ancão
(on the beach between Vale do Lobo and Quinta do Lago)
Almancil
Algarve
Mobile: +351 934 233 205
Email: vapor.ancao@gmail.com
Hours: 11:00 to 02:00
Open: Warm months, March to October