World-famous urban art sensation Vhils strikes again. His newest work has been unveiled at the Imaginarius International Festival of Street Theatre in Santa Maria da Feira.
Art enthusiasts and urban dwellers alike, from Berlin to Los Angeles, and London to Moscow, are aware of Vhils large scale works on city walls. Rather than painting or drawing on his "canvases", Vhils has developed a technique that is uniquely his own: he chip away at the wall to create shapes and shadows that ultimately create a detailed image when viewed from a distance.
————————————————–
[ad name="Google Adsense Image Banner for Posts "]
————————————————–
Vhils is known to Portuguese friends and family as Alexandre Farto. He was raised in Seixal, Portugal, an area with great industrial tradition.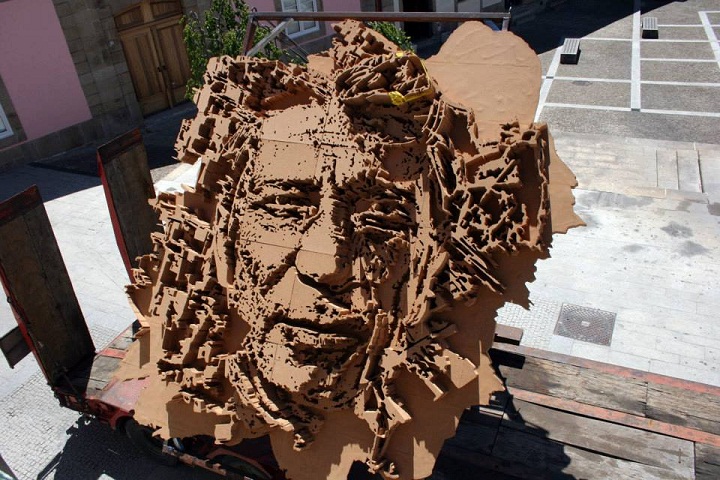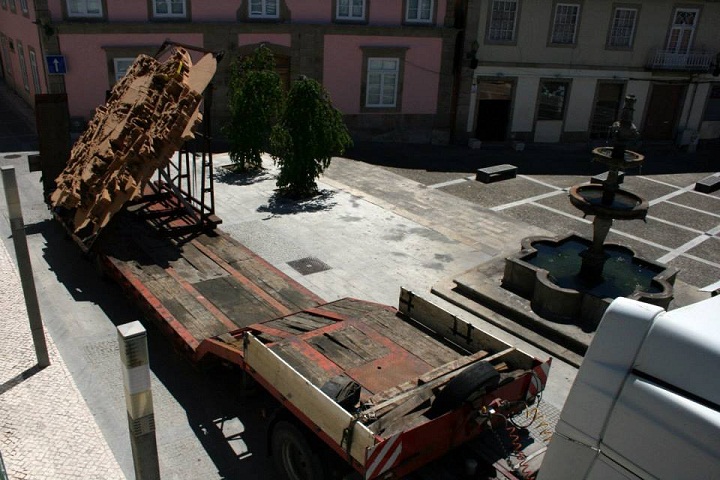 For Imaginarius, Vhils work is a tribute to the cork industry of the city. Pre-cut cork pieces are assembled onto a sturdy steel backing. The work was assembled at the factory and moved to the City Hall during the festival.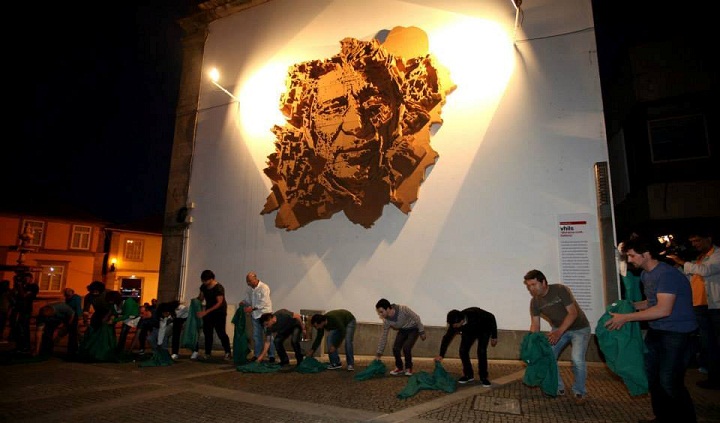 Learn more about the festival at the Imaginarius website.
Find out more about Vhils at the Alexandre Farto website.
Click here to see a work by Vhils on a wall in Covilha, in central Portugal.