If you're looking for a relaxing Algarvian holiday, far away from the crowds, yet still close to beach, golf and villages, Vila Monte might just do the trick. This resort is located in rural eastern Algarve in Moncarapacho, between Olhão and Tavira.
--------------------------------------------------
--------------------------------------------------
Vila Monte sits on an estate surrounded by lush gardens and citrus trees. It is an exotic atmosphere inspired by the Moorish design and lifestyle of centuries past.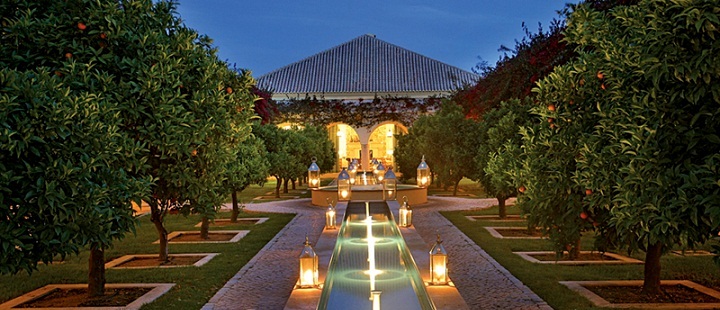 52 guest rooms are located in three villas on the property, each with its own style and atmosphere. Vila Indigo has six quiet units, and its own pool. The Orangerie is surrounded by an Andalusian orange grove. And, the Riad is designed in Moorish style, complete with an inner courtyard. There are three pools at the resort. Winding paths, with lantern lighting, connect the guest areas, and make for romantic evening strolls.
Certainly a highlight of the resort is the haute-cuisine Restaurant Orangerie. It is managed by the same group as Quinta das Lágrimas in Coimbra and Eleven in Lisbon, so you can expect the finest in gastronomy and service. The cuisine is Mediterranean, with a good dose of Algarvian flavors. In fact, much of the produce and seasonings are grown directly on the estate. Guest favorites include the wild mushroom risotto with sauté shrimp, and Guinea-fowl macerated in olive oil and chestnuts. A memorable architectural element in the dining room is a high pyramid ceiling. Yet, on a pleasant evening, it is recommended to sit on the terrace with views to the mountains and sea.
For golfers, the resort offers the ability to hone your club skills. There is a three-hole pitch & putt course, a driving range and several putting greens. The onsite golf pro might be able to give you some pointers. And, if three holes do not satisfy you, there are innumerable courses nearby, and throughout the Algarve.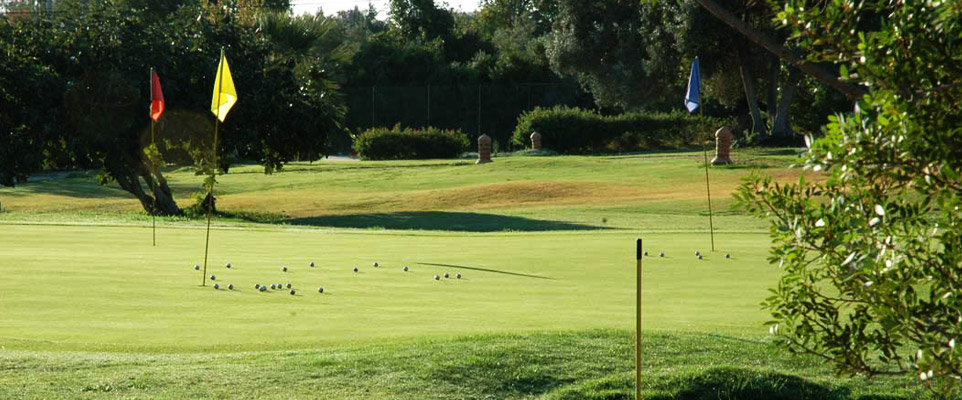 If you're not relaxed enough already, then a visit to the Kasbah Spa is a requirement. The Moorish motif facility is fully equipped with pool, Arab bath and hamman. The spa offers an intriguing menu of massages and body treatments. The Secret de Beuté includes a body peel, facial and massage with lavender oil. The Chocotherapy is literally a body-wrap of After Eight Chocolates! For couples, the Almond Flower side-by-side massage is inspired by the legendary love story of King Ibn-Almundin and Queen Guilda, whose love is remembered in the blooms of almond trees.
For more information, visit the Vila Monte website.
Vila Monte
Sitio dos Calicos
8700-169 Moncarapacho
Phone: +351 289 790 790
Fax: +351 289 790 799
Email: info@vilamonte.com