Pura Cal, a Portuguese company passionate about space and objects, has found a home for themselves in the creative community of LX Factory. They have decided to share their obsession of furniture, design and art with the world by hosting exhibitions throughout the year in their gallery/store. The first is Wallwear, featuring the artistic tapestries of Brigida Ribeiros. Wallwear runs through 2 March 2015.
--------------------------------------------------
--------------------------------------------------
Originally from Faro, Ribeiros studied fashion and design at the Faculdade de Arquitectura da Universidade de Lisboa. She also worked closely with the Peclers Paris, and Umbigo and Pure magazines. In recent years, she has focused on her interest in contemporary tapestry. And since 2002, she teaches in the School of Applied Arts at the Polytechnic Institute of Castelo Branco.
Under the identity "La P'tite", Ribeiros creates works exploring texture, color and fabrics. Combining a variety of textiles with age-old weaving techniques and a heavy dose of imagination, her pieces are dramatic, beautiful and fun.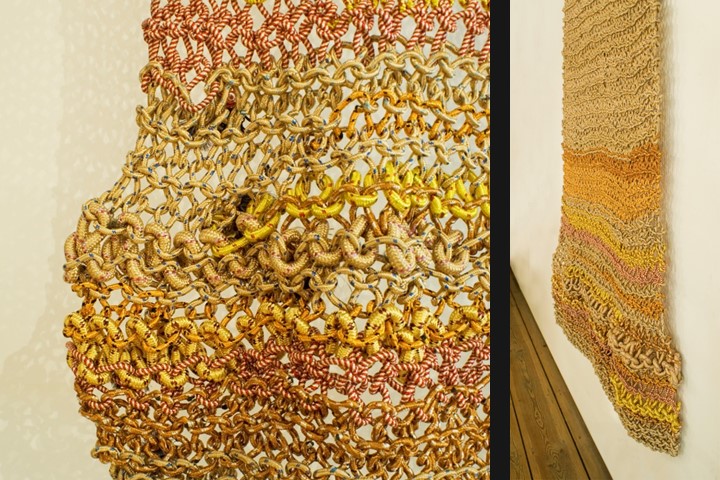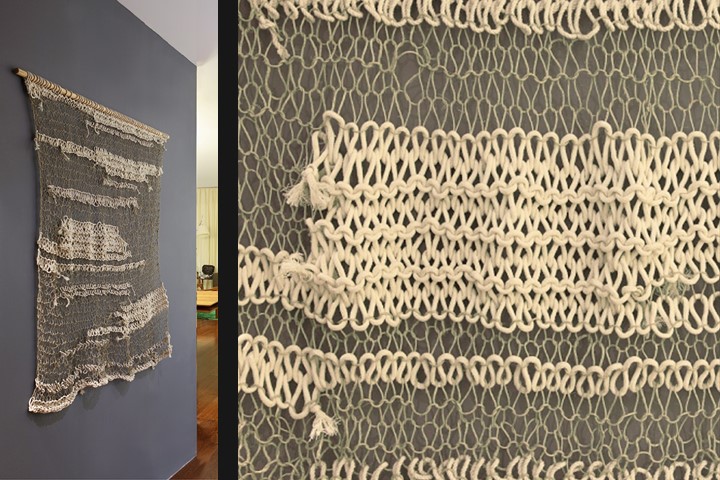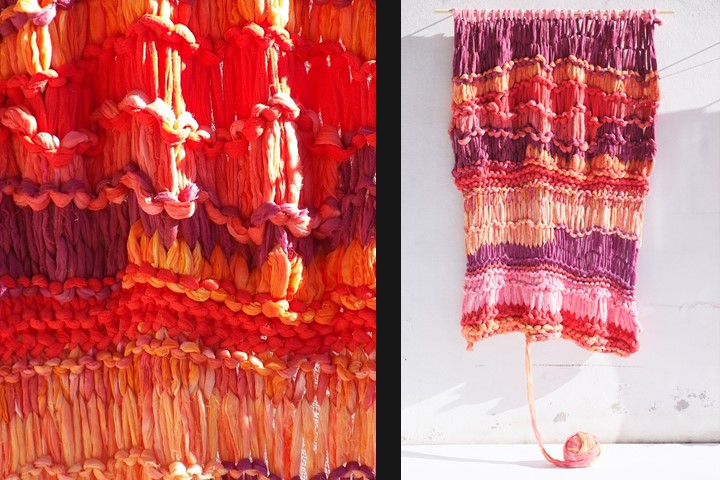 For more information on the exhibition, visit the Pura Cal website.
Pura Cal
At LX Factory
Space 0.1D.4
Rua Rodrigues Faria 103
Lisbon
Phone: +351 962 921 413
E-mail: geral@puracal.pt
Hours: Tuesday to Saturday, 11:00 to 20:00, Sunday 12:00 to 17:00