For many, the juxtaposition of two complete opposites into a single form can be amusing, intriguing, thought-provoking and sometimes disturbing. So, we wonder what exactly is on the mind of artist Filipe Pinto Soares as he debuts his most recent collection of sculptures, Weapons of Mass Creation. Perhaps you need to judge for yourself. The exhibition opens 5 June at the Art Lounge Gallery in Lisbon.
--------------------------------------------------
--------------------------------------------------
Weapons of Mass Creation combines visual representations of life and death into single works of art. Pinto Soares does not directly address these issues. Rather, he inter-mingles our thoughts about life and creation with symbols of objects that have the potential to destroy life. It is an amusing dichotomy of imagery.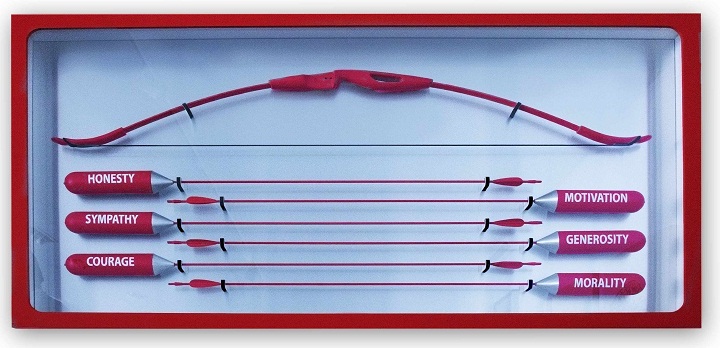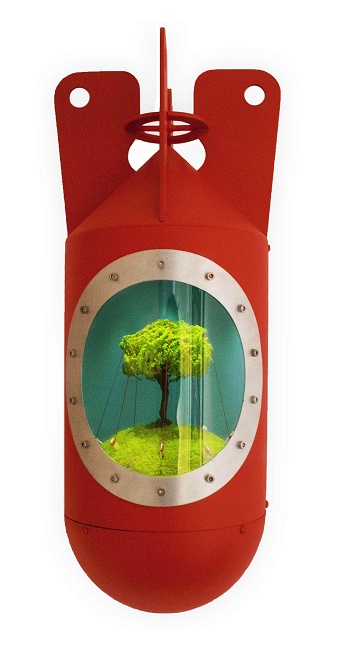 Pinto Soares' artistic training is in 3D animation, image design and video production. In 2001, he created Relectro, his studio for producing evocative sculptures by combining high technology with vintage decorative objects. After participating in many group exhibitions, Pinto Soares realized his first solo show in 2009 with Floating Dreams, a collection of small structures representing different ideas and situations, sceneries and landscapes using sculpture and installations. He considers this effort, "a microscopic vision of the world." His followed-up this show in 201o with Along the Way, assembling materials from different periods into single humorous and thought-provoking sculptures.
Weapons of Mass Creation is on display at the Galeria Art Lounge through 25 July.
For more information, visit the websites of Art Lounge and Filipe Pinto Soares.


Galeria Art Lounge
Rua António Enes, 9C
Lisbon
Phone: +351 213 146 500
Mobile: +351 917 250 181
Email Art Lounge: art@artlounge.com.pt
Email Artists: filipesoares@mac.com
Hours: Monday to Saturday – 11:30 to 19:30