WOOL, the respected urban art festival nestled in the central Portugal town of Covilhã, brings to life more large-format murals and exhibitions from 3 to 11 June, and more activities on 17 June. Significant international artists, such as Bosoletti (Argentina), DOA OA (Spain), HalfStudio and Third (Portugal), use buildings of Covilhã as their canvases. Attendees of the festival will enjoy walking tours of the murals, talks with the artists, film screenings, art installations, workshops and more.
--------------------------------------------------
--------------------------------------------------
Click here to read our story on the origins of WOOL
Among the various activities are two exhibitions–WOOL Pieces and WOOL Meets Roubaix—that feature smaller scale works by the current and previous muralists. Conversations with the Artists is an open forum for dialogue concerning the creative process. LATA 65 is an urban art workshop for elderly artists. Also on the schedule is a screening of Jérôme Thomas' award-winning film, "Sky's the Limit" (which includes scenes form the 2015 WOOL festival).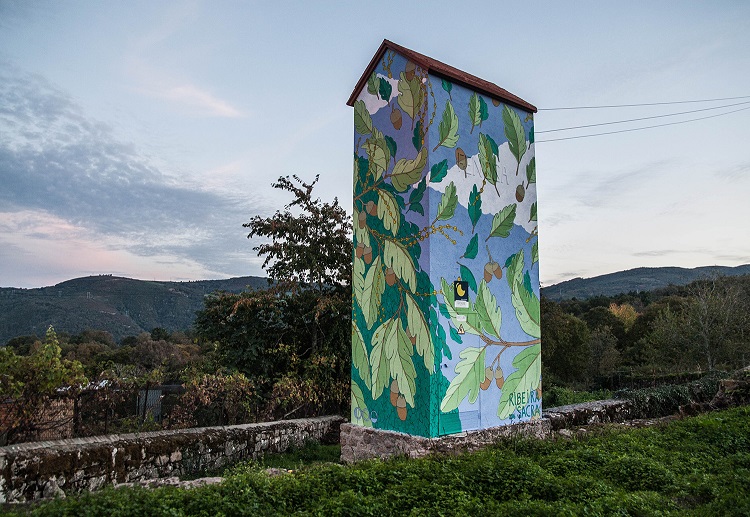 Artist: Doa Oa (At Top Artist: Bosoletti)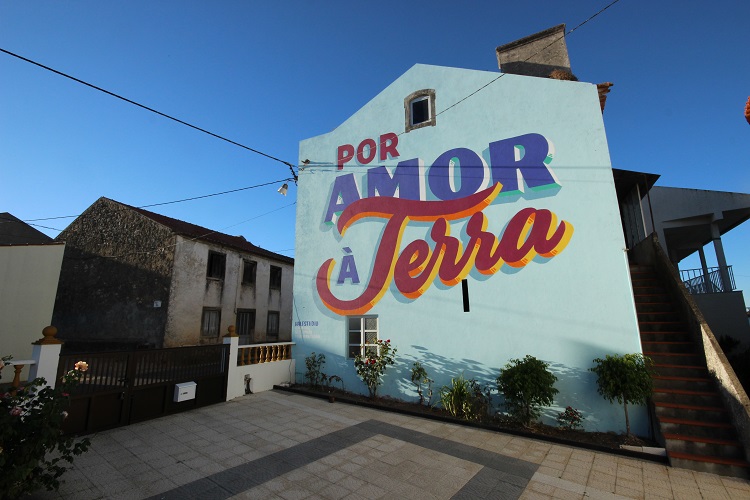 Artist: HalfStudio
Of course, guided visits of the huge murals are the highlight. Tours leave the A Tentadora at Rua Alexandre Herculano, No. 21, at 16:00 on 9, 10, 11 and 17 June. A donation of €2.00 is appreciated.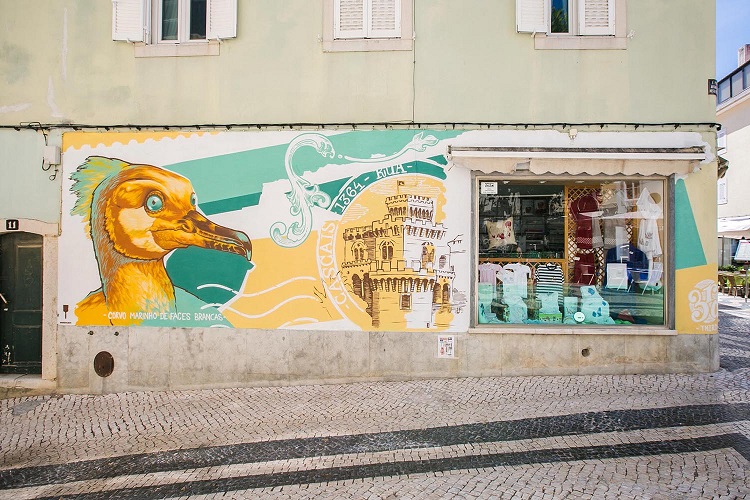 Artist: Third
Closing the week will be musical artist Noiserve (10 June, 21:30 – €10.00).
For more information, visit the WOOL Facebook page.
WOOL 2017
Covilhã
Central Portugal
Photos courtesy of WOOL Pedro Seixo Rodrigues