Art Vilamoura and Omey Projects follow up their acclaimed Lost Warhols summer exhibition with a show featuring two fresh, emerging international artists: Terry Bradley and Agnetha Sjögren. The dramatic portraits painted by Bradley and limited edition prints of Sjögren's dog sculptures are on display at the White Box Gallery in the Vilamoura Marina through 14 October.
--------------------------------------------------
--------------------------------------------------
Terry Bradley
Belfast-native Bradley never envisioned he would become the best-selling contemporary artists he has become. He is a self-taught drawer, who first started out owning a crystal factory, and later a retail business. A chance conversation with John Reynolds, owner of the popular POD nightclub in Dublin, was the catalyst for launching Bradley's very first solo art exhibition. A respected artist was born.
His bohemian portraits depict mostly strong, unconventional women, capturing the moody atmosphere of Ireland's nightclubs and bars through passionate brush strokes and vivid colors. His more recent artwork, for example, draws inspiration from France's Belle Époque and New York's burlesque dancers.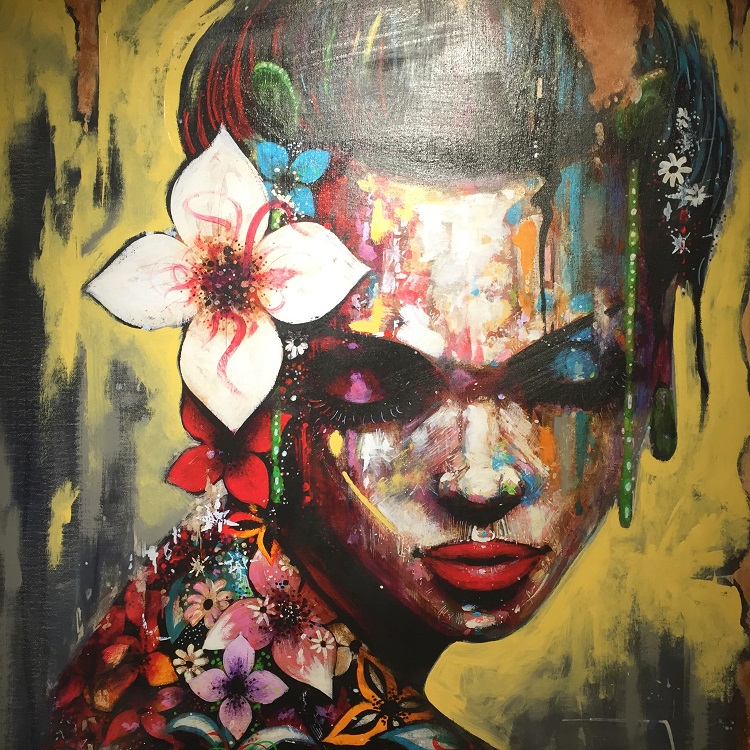 Agnetha Sjögren
A Sweden national, Sjören has lived and worked in London for the last 20 years. Her playful, sculptural works of dogs sprang from her own fear of canines. "The art dogs started because I got tired of all people telling me that their dog was nice! I am afraid of dogs and I wanted to show people what a 'nice' dog is," describes Sjögren. Her dog sculptures are made of bronze and stainless steel and embellished with comic strips, wire, crystals and cork. Each one of the sculptures are authenticated with its own personalized name tag, collar and unique story detailed within a signed mini passport. Limited edition prints of the sculptures are available at the exhibition.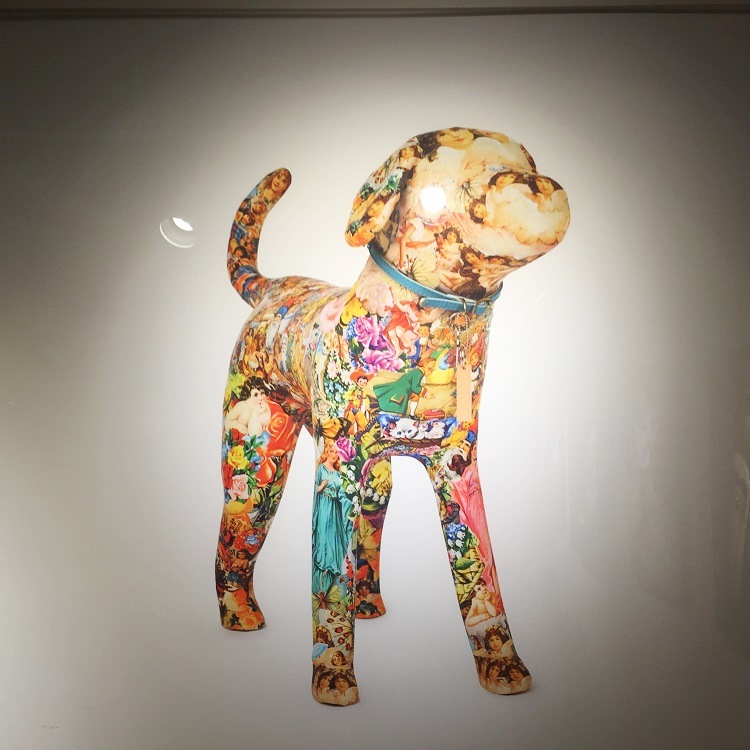 For more information, visit the Omey Projects website.
Omey Projects
Mobile: +351 964 276 580
Email: info@omeyprojects.com
Photos: Portugal Confidential