World Press Photo 2013 returns to Portugal for an encore exhibition. This emotion-evoking exhibition showcases the very best works of photojournalism from the past year. Images sure to elicit pain, sadness, joy, laughter, inspiration and hope are all on display at the Fórum da Maia, in Maia, from 15-November to 5 December 2013.
————————————————–
[ad name="Google Adsense Image Banner for Posts "]
————————————————–
Founded in 1955, World Press Photo is an Amsterdam-based, non-profit organization committed to supporting and advancing high standards in photojournalism and documentary photography around the world. In addition to this photography contest and travelling exhibition, the group also promotes photojournalism through educational programs and a variety of publications.
For 2013, over 100,000 images by over 5,000 photographers were submitted for the competition. Some of the award-winning photographs on display at the exhibition follow: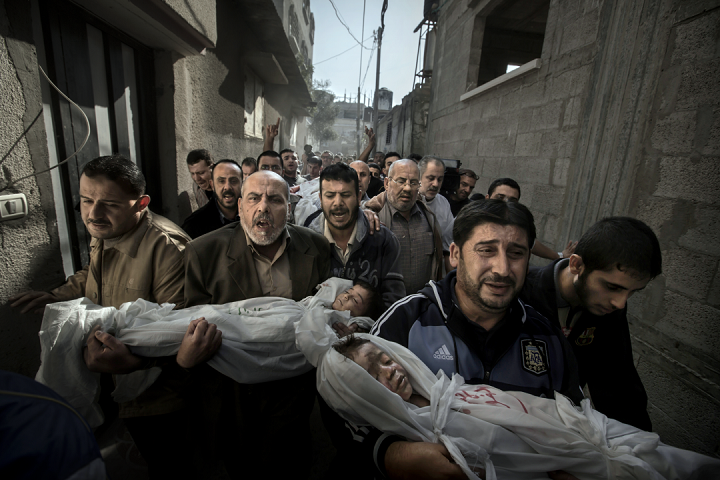 Best Photo Spot News – Paul Hansen, Sweden
Gaza Burial – The bodies of two-year-old Suhaib Hijazi and his elder brother Muhammad, almost four, are carried by their uncles to a mosque for their funeral, in Gaza City. The children were killed when their house was destroyed by an Israeli airstrike on 19 November. The strike also killed their father, Fouad, and severely injured their mother and four other siblings.