Always a provocative, emotional and inspiring experience, World Press Photo Contest Exhibition 2014 returns to the Fórum da Maia , 28 November to 18 December. World Press Photo honors the crème-de-la-crème of global photojournalism from the last year. In this edition, over 98,000 pictures from 5,754 photographers were submitted for consideration. The very best award-winning images will be on display at the exhibition.
————————————————–
[ad name="Google Adsense Image Banner for Posts "]
————————————————–
Following are just a few of the special images receiving awards and included in the exhibition: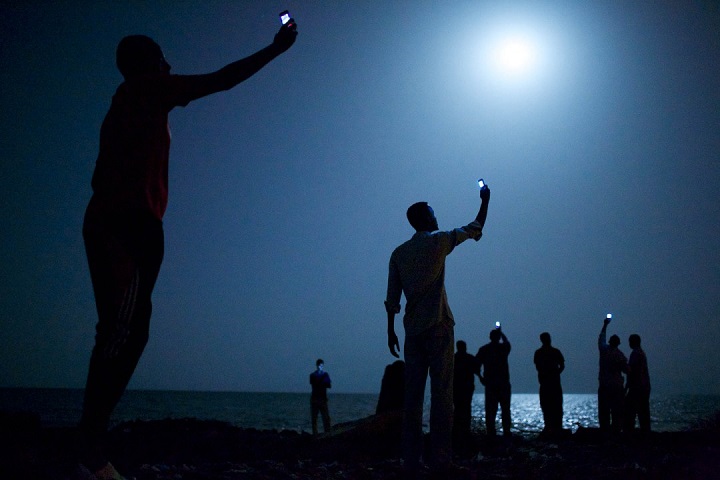 World Press Photo of the Year & Contemporary Issues 2014, 1st Prize Singles, John Stanmeyer (United States) – African migrants on the shore of Djibouti City at night raise their phones in an attempt to catch an inexpensive signal from neighboring Somalia—a tenuous link to relatives abroad. Djibouti is a common stop-off point for migrants in transit from such countries as Somalia, Ethiopia and Eritrea, seeking a better life in Europe and the Middle East.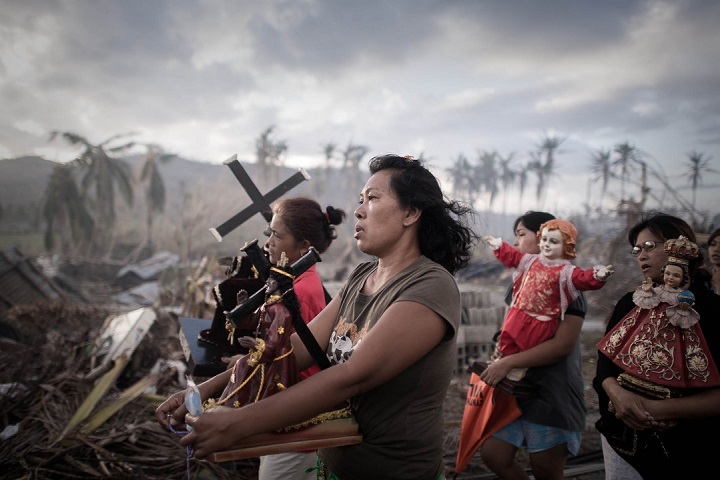 Spot News 2014, 1st Prize Singles, Philippe Lopez (France) – Survivors carry religious images, ten days after Typhoon Haiyan made landfall in the central Philippines.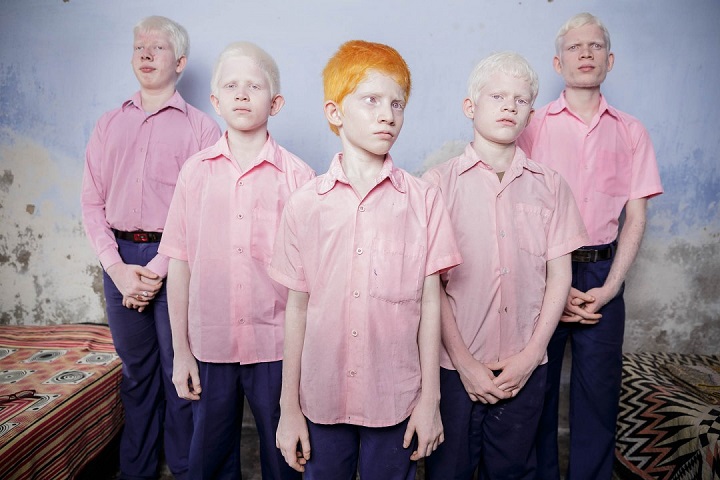 Staged Portraits 2014, 1st Prize Singles, Brent Stirton (South Africa) – Blind albino students stand in a dorm at the Vivekananda Mission School, a boarding school for the blind. The school teaches vital skills to blind children from underprivileged backgrounds, who might otherwise have to beg for a living.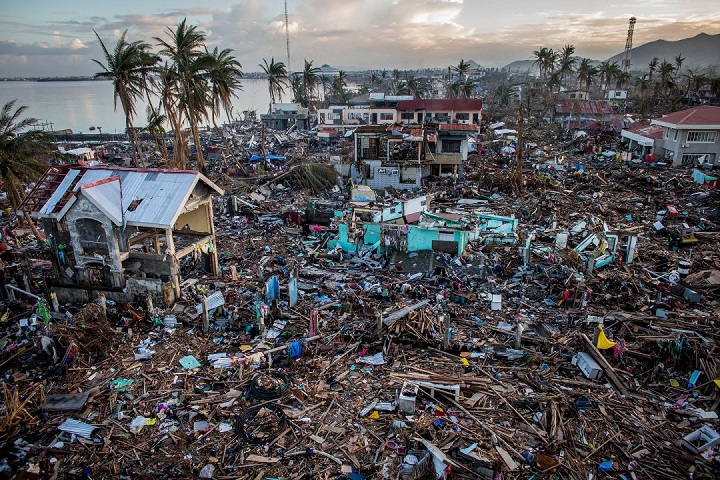 General News 2014. 1st Prize Singles, Chris McGrath (Australia) – Typhoon Haiyan ripped through the Vasayas region of central Philippines, on 8 November. It was the deadliest Philippine typhoon on record, claiming over 6,200 lives and displacing more than four million people.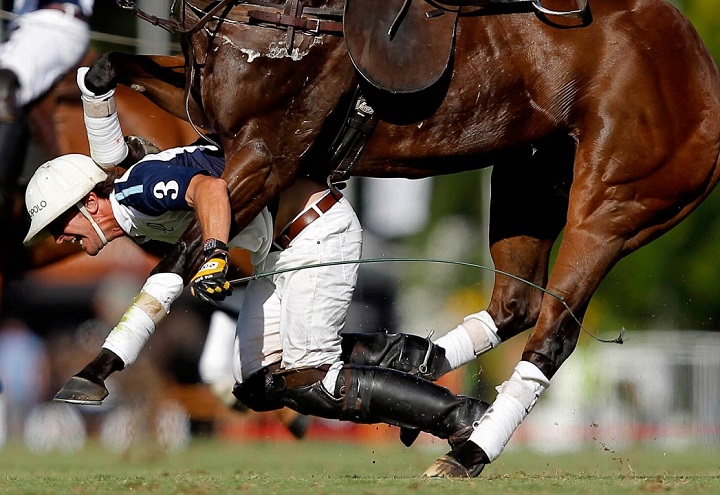 Sports Action 2014, 1st Prize Singles, Emiliano Lasalvia (Argentina) – Pablo MacDonough falls at a match during the Argentine Polo Open Championship, on 1 December.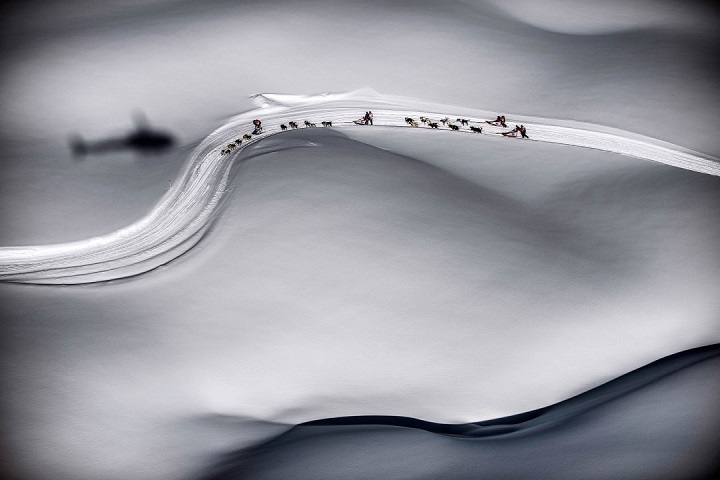 Sports Feature 2014, 1st Prize Singles, Jeff Pachoud (France) – Mushers compete in a stage of La Grande Odyssée sledding race, on 18 January.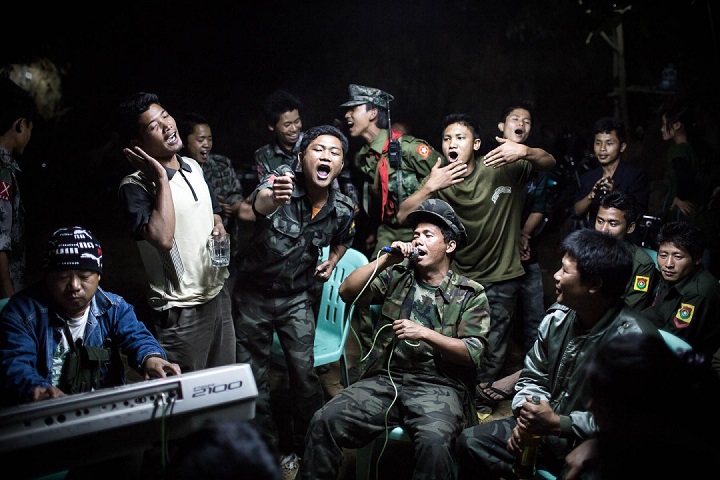 Daily Life 2014, 1st Prize Singles, Julius Schrank (Germany) ¬- Soldiers of the Kachin Independence Army (KIA) drink and sing together at a funeral for one of their commanders, in the city of Laiza, in Kachin State, northern Burma (Myanmar).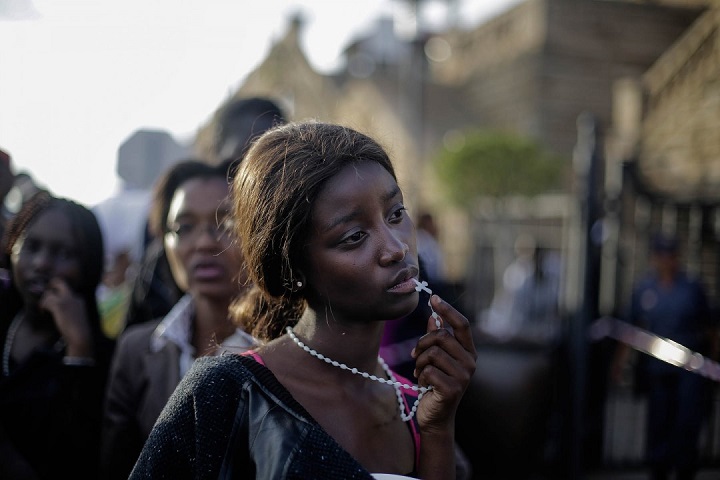 Observed Portraits 2014, 1st Prize Singles, Markus Schreiber (Germany) –  A woman is turned away disappointed at the close of the third and final day of the lying-in-state of former South African president Nelson Mandela, at the Union Buildings in Pretoria, on 13 December. Nelson Mandela had died on 5 December at the age of 95, after a prolonged respiratory infection. Over 100,000 people lined up to pay respects to the former leader, but many were unable to gain access in time to file past the casket.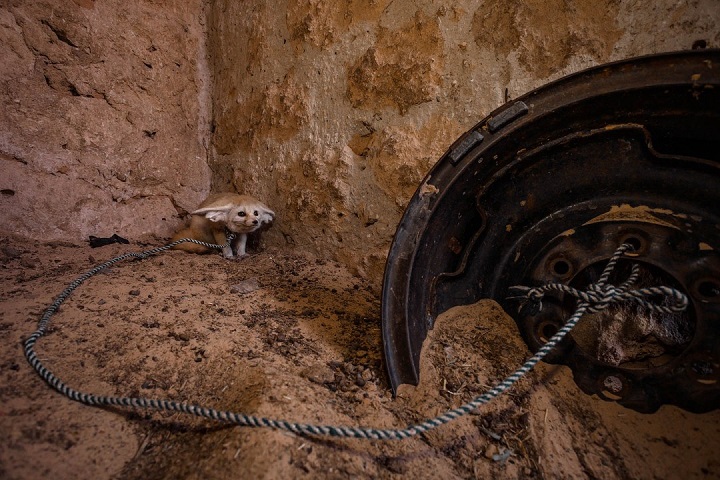 Nature 2014, 1st Prize Singles, Bruno D'Amicis (Italy) – An adult fennec fox crouches in a village sheep pen. The fox had been captured as a cub, and kept as a pet for over a year.
For more information, visit the World Press Photo website.
Fórum da Maia
Rua Engenheiro Duarte Pacheco 137
Maia
Northern Portugal
Hours:
Monday to Saturday – 09:00 to 23:00
Sunday – 10:00 to 18:00
Entrance: Free
Also See our coverage of:
■ World Press Photo 2013
■ World Press Photo 2012
At the Top – Nature 2014, 3rd Prize Stories, Christian Ziegler (Germany) – Salonga National Park, Lui Kotale, Democratic Republic of Congo – A young female bonobo rests after a large meal. Her lips are colored orange by mud she has eaten to counteract toxins in unripe fruit she consumed.