Art. Music. Gastronomy. Wine. Fun. Friends. If these six words appeal to you, then let us introduce you to Zazah: Principe Real's new, relaxed, yet fun, concept. The restaurant | bar | gallery was conceived by three Brazilians in love with the Portuguese capital: Sidnei Gonzalez, Jorge Abreu and Moisés Franco. With their Rio de Janeiro DNA and passion for Lisbon nightlife, we envision Zazah becoming a "go-to" after-work destination in the city.
--------------------------------------------------
--------------------------------------------------
In the kitchen, Moisés prepares a diverse and flavorful menu inspired by international cuisine. Dishes are encouraged to be shared with your friends. A tuna ceviche, made with traditional tiger's milk and sweet potato puree; truffle mashed potatoes with a sprinkling of parmesan reggiano; and black pork cheeks marinated in garlic oil, Dijon and arugula are a few of the chef's creations. Wines have been paired to reflect the regions of Portugal and France and to balance the seasonings in your dish. Ask the chef about his daily ice-cream presentation.
Inside Zazah, art aficionado Sydnei has created a gallery-esque space for dining. The walls are prime real estate to feature Portuguese and Brazilian artists, new and/or respected.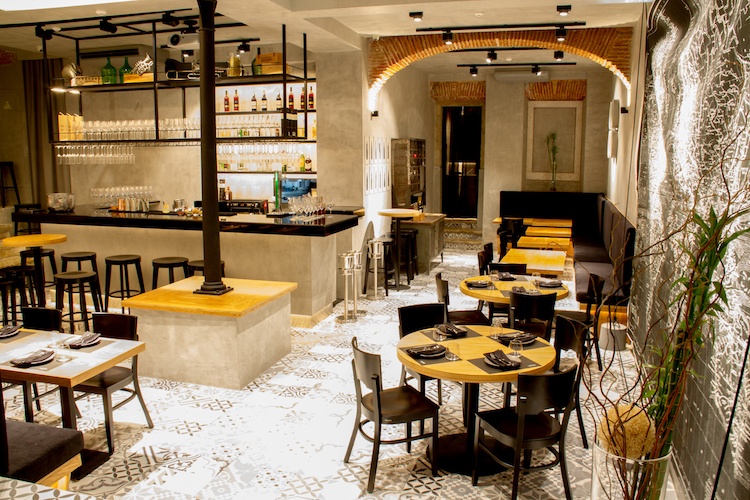 Music is a fundamental component too. Concerts and invited DJ's will intensify the energetic vibe.
Jorge is on hand to make Zazah your second home. His expertise in quality service provides a welcome atmosphere for bringing people together with contemporary gastronomy, good times and culture.
Zazah is a place to combine the lifestyle of Lisbon with the mood of Rio. For more information, visit the Zazah website.
Zazah
Rua de São Marçal nº 111
Príncipe Real
Lisbon
Phone: +351 211 344 468
Email: ola@zazah.pt
Hours:
Monday to Wednesday – 19:00 to 24:00
Thursday to Saturday – 19:00 to 02:00
Sunday – Closed