Caniço is not a secret, but you really will have had to hear about it to know it.  The restaurant does very little advertising.  They don't need to.  It is very popular with the Portuguese who come here for the great food, party atmosphere, but primarily, its spectacular location.
--------------------------------------------------
--------------------------------------------------
Located on a private beach surrounded by a semi-circle of very tall cliffs.  Arriving at the restaurant is part of the experience.  You take an elevator from the top, through the rock, to be delivered at the sea level restaurant below.  The views are astonishing.  And the beach in front of Caniço is cut off from the rest of the world.
If you can take your eyes off the view for a moment, Caniço offers a nice selection of Mediterranean and Algarvian dishes.  Fresh seafood is featured, including many dishes with prawns.  Compliment your meal with a nice bottle of Portuguese wine.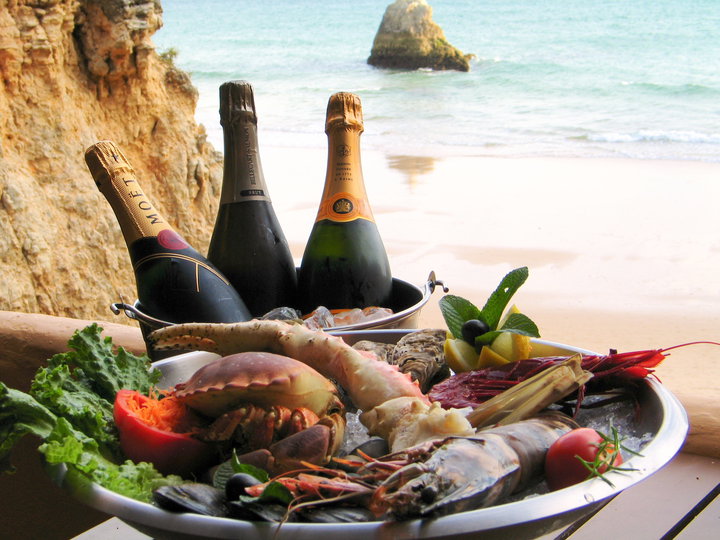 Late into the evening, Caniço changes vibe.  The secluded location makes for an ideal location to throw a beach party.  Each night, the cliff walls are illuminated and DJs spin tracks for guests to kick off their shoes and dance in the sand.  The bar below the restaurant pours cocktails.  Theme parties are scheduled throughout the summer months.  Every night feels like a private party.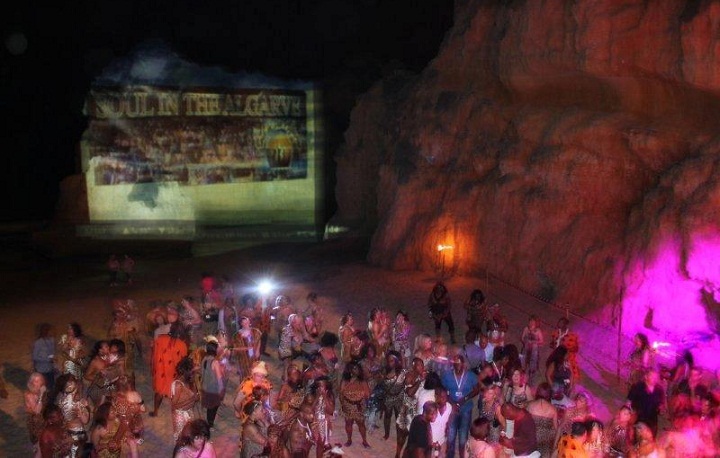 For more information, visit the Caniço Restaurante website.
Caniço
Aldeamento da Prainha
Praia dos Três Irmãos
8500-072 Alvor
Phone:  +351 282 458 503
Email:  erscanico@gmail.com
Reservations accepted only by phone.
Hours:  Every day, March to November – 10:00am to 4:00am