Congratulations to José Avillez! Not only is he one of Portugal's most popular chefs, he is also a successful restaurateur and two Michelin star designee. Now, Avillez is considered an Ambassador of Portuguese Cuisine.  He has been awarded the Grand Prix de L 'Art de La Cuisine by the International Academy of Gastronomy, a distinction that "rewards great contemporary cooking artists whose culinary mastery and creativity are recognized worldwide".
--------------------------------------------------
--------------------------------------------------
It's the first time a Portuguese chef has been distinguished by the international institution based in France. Avillez now joins a list of legendary chefs honored with this prize, such as: Alain Ducasse (1993/2007); Ferran Adrià (1994); Massimo Bottura (2010); Joan Roca (2011); René Redzepi (2012/2013); Grant Achatz (2014); and Alex Atala (2015).
"I'm grateful to the International Academy of Gastronomy for this award. We've worked hard, aiming to promote Portuguese gastronomy throughout the world, and this award is an important recognition of the effort we've made. It will certainly help to bring more visibility to Portuguese cuisine", said Avillez, accepting this honor, which is considered by many as one of the most relevant distinctions in the Gastronomy world.
The International Academy of Gastronomy (Académie Internationale de la Gastronomie) aims to promote national and regional cuisines and their cultural heritage all over the world, also encouraging contemporary cuisine and creativity. Annually, it attributes four grand prizes: the Grand Prix de l 'Art de la Cuisine; the Grand Prix de la Culture Gastronomique; the Grand Prix de la Science de l 'Alimentation; and the Grand Prix de l 'Art de la Salle.
Learn more about the work, the art and the deliciousness of Avillez from our earlier stories:
Belcanto (Two Michelin Stars) – Portuguese Haute Cuisine of José Avillez
■ Bairro do Avillez – Cuisine from Portuguese Neighborhoods by Chef José Avillez
■ BECO Gourmet Cabaret – Dinner and a Show by José Avillez in Lisbon
■ Cascabel – Tex Mex by Roberto Ruiz & José Avillez
■ Cantina Peruana from Lima to Lisbon with Diego Muñoz and José Avillez
■ Mini Bar by José Avillez at Teatro São Luiz in Lisbon
■ Café Lisboa by José Avillez – Chiado, Lisbon
■ Pizzaria Lisboa – Pizza by José Avillez in Chiado, Lisbon
■ Cantinho do Avillez – Simple, Sophistication from Star Chef Jose Avillez
■ Cantinho do Avillez Porto – Portuguese Cuisine of José Avillez in the North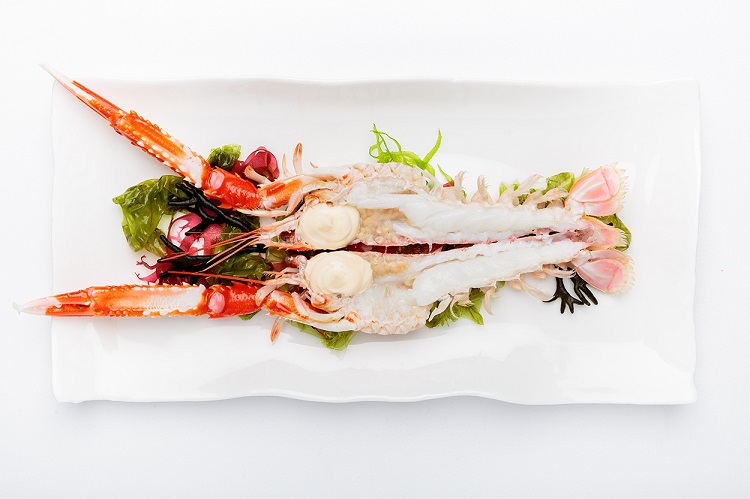 José Avillez's Langostine at Belcanto (photo credit: BoaOnda)