This unassuming door on Rua do Padre Luis Cabral could be just another quaint home that defines the traditional heritage of Porto.  Yet, step inside, and you find a modern new restaurant, steeped in the flavors of old Portugal but redefined in the ambiance and cuisine of owner and Michelin star chef Pedro Lemos.
--------------------------------------------------
--------------------------------------------------
The restaurant space is very comfortable.  It is finely decorated with an elegant modern ambiance without trying too hard to make a statement.  The dining room downstairs in golden tones is strictly for non-smokers.  Upstairs, the mood turns blue for additional dining or having a conversation at the bar.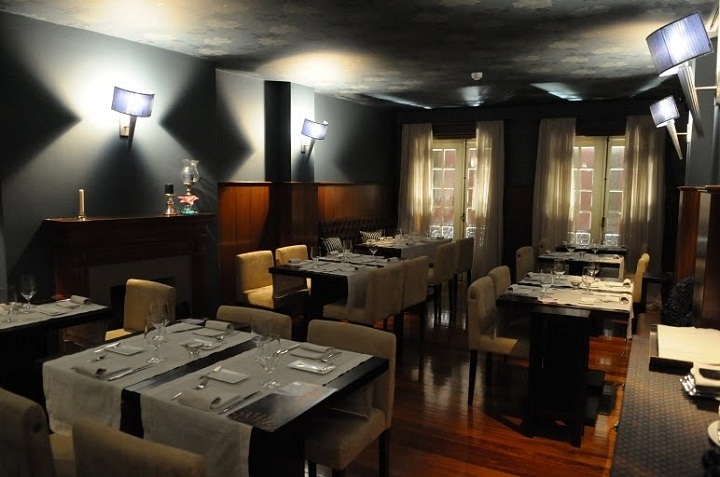 A terrace extends from this floor for dining under the stars on a warm evening.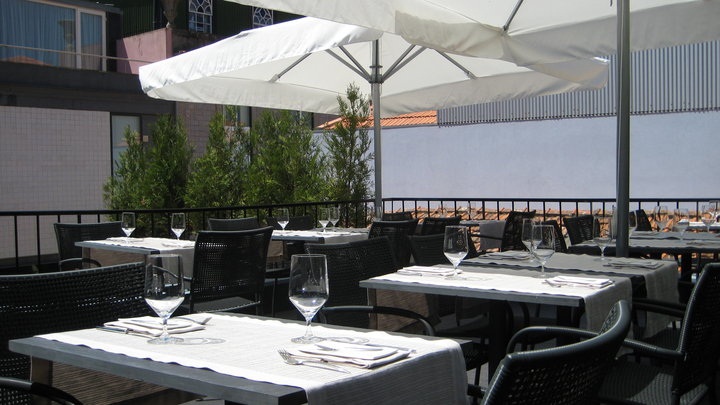 The cuisine of Pedro Lemos has its roots in his early childhood.  He is inspired by memories of his grandmothers:  one working the fields in Bragança; the other selling fish at the markets in Matosinhos.  These, he acknowledges, are the most simple and genuine cuisines.  Therefore, his menu is filled with traditional Portuguese dishes, yet prepared with 21st century innovation. Menu items, therefore, represent two significant themes from Portuguese gastronomy, the sea and the country.  Such delicacies from devil fish  and octopus,  to rabbit loin and roasted lamb, make for a unique and pleasurable dining experience.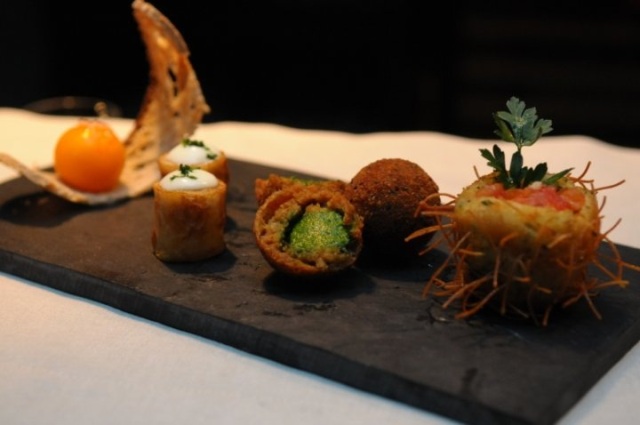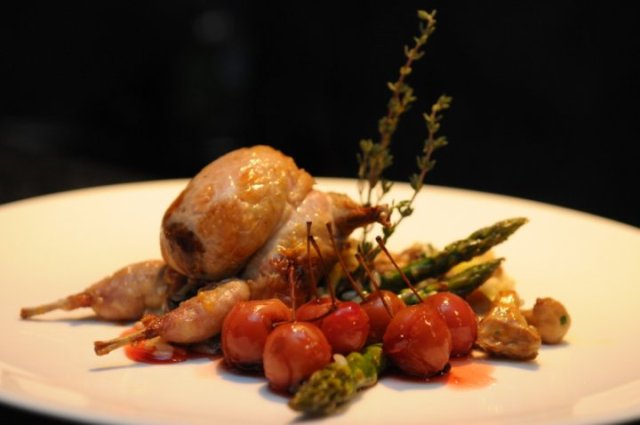 Tasting menus are available in five and seven courses.  Might as well, try it all:
Ravioli stuffed with foie gras
Sea scallop and crawfish with massala
Farm-raised quail, with mushrooms, asparagus & baby apples
Meagre (seabass), cabbage, turnip & chestnut
Suckling pig, special interpretation
Fresh lemon cream in cheese mousse
Bourbon vanilla & raspberries in a sponge cream
For more information, and view the full menu, visit Restaurante Pedro Lemos website.
Restaurante Pedro Lemos
Rua do Padre Luís Cabral, 974
Foz do Douro
Porto
Phone:  +351 220 115 986
Email:  reservas@pedrolemos.net
 
Hours:
Monday, Tuesday – 19:30 to 23:00
Wednesday to Saturday – 12:30 to 18:00, and 19:30 to 00:00
Sunday – 12:30 to 15:00