There can never be enough good sushi restaurants. In the Algarve, good sushi is a rarity, with only a few reputable spots spread out across the region. So, we are happy to learn about a new Japanese restaurant that not only serves delicious sushi, but also delivers a delightful dish of architectural design. Sushi Pearl, on Avenida da Republica in Faro, is hip and cool, fun and yummy.
--------------------------------------------------
--------------------------------------------------
Inside, Sushi Pearl is a tribute to modern Tokyo with ultra contemporary architecture. Birch beams are uniformly placed across the dining room from front to back. Colored up-lighting in the beams create an ever evolving ambiance. Tables and chairs are also in birch, blending the interior design into an almost monochrome minimal environment. Tones of cement gray and pebble white add slight contrast.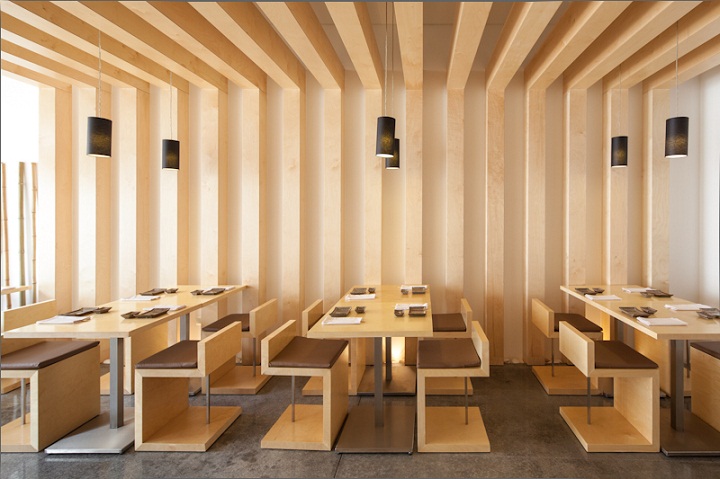 On the menu, sushi-lovers will find many items they are familiar with, such as miso soup, sashimi and California roll. However, Sushi Pearl has some signature dishes that "must orders" This includes: Pearl, Alaskan crab, avocado and cucumber wrapped in rice; Spicy Maguro, tuna with French garlic and piri-piri, wrapped in cucumber, then rice; Arco-Iris, Alaskan crab, avocado and cucumber inside, with salmon, tuna and fish spread on the outside. Sushi rolls of eight pieces range in price from €3.50-12.50.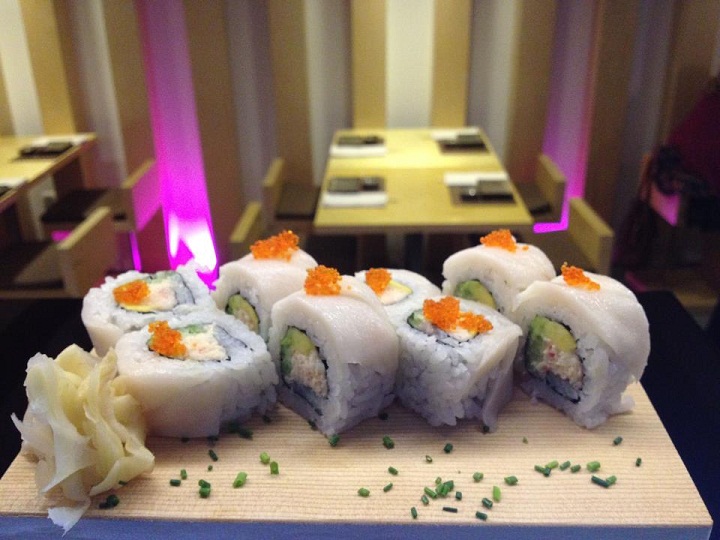 Become a sushi chef yourself! Sushi Pearl has regular sushi workshops. Contact them for details on the next class.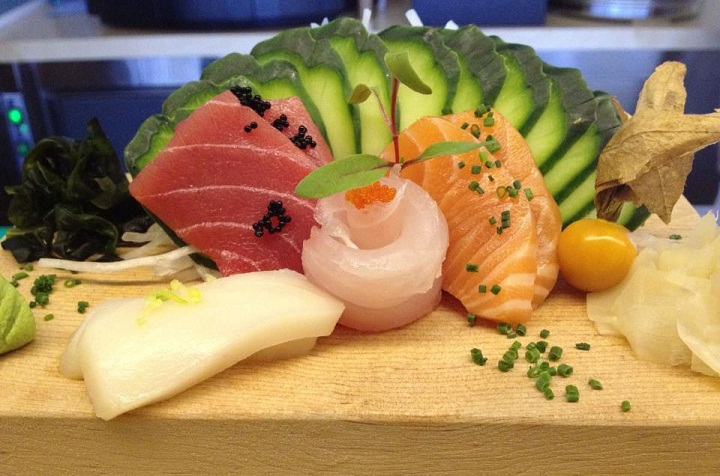 Visit the Sushi Pearl Facebook page for more information.
Sushi Pearl
Avenida da República,48-50
(near the marina)
Faro
Algarve
Phone: +351 915 777 879
Email: mail@sushipearl.com
Hours: Wednesday through Monday – 20:00 to 24:00
Photo Credits: Architecture shots by João Morgado Photography for PLAN Associates; Sushi shots courtesy of Sushi Pearl